Belgium warned its euthanasia law is 'spiraling out of control' as 'hundredfold' more are killed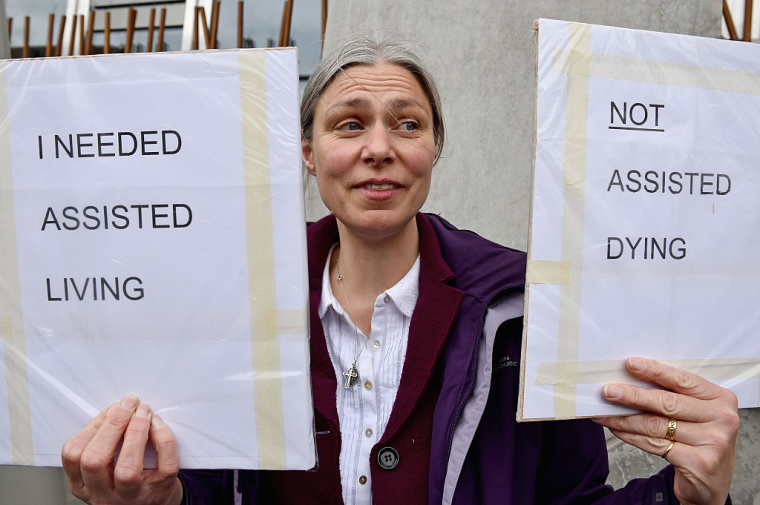 Several countries criticized Belgium for its 2002 euthanasia law at a meeting of the U.N. Human Rights Council this week, urging it to protect people with disabilities and the elderly, noting that registered euthanasia deaths had experienced a hundredfold increase in that country.
"Sadly, over the years, we have seen Belgium's euthanasia law spiral out of control," Giorgio Mazzoli, U.N. legal officer for ADF International, said in a statement, which noted that the law was expanded in 2014 to enable doctors to end the lives of children of any age.
Citing a case, it said the life of a 23-year-old female was "tragically ended by euthanasia due to her battle with mental health issues."
Belgium is undergoing a "Universal Periodic Review," during which states are scrutinized on their human rights record and called to consider reforms.
The group said Belgium experienced a hundredfold increase in registered euthanasia deaths since euthanasia was legalized in 2002. "In 2017, almost 20% of deaths by euthanasia in Belgium were carried out on patients displaying symptoms common with aging," it added.
"A fair and just society cares for its most vulnerable. International law protects everyone's inherent right to life and requires countries to protect the dignity and lives of all people, rather than help ending them," Mazzoli continued, urging the Belgian government to bring an end to euthanasia and redirect resources into "improving palliative care for those reaching the natural end of their lives."
ADF International is supporting a case that challenges the euthanasia law in Belgium at the European Court of Human Rights.
The petitioner is Tom Mortier, whose mother died from a lethal procedure in 2012.
Belgian law states that the person must be in a "medically futile condition of constant and unbearable physical or mental suffering that cannot be alleviated, resulting from a serious and incurable disorder caused by illness or accident."
Mortier's mother was physically healthy, and her treating psychiatrist of more than 20 years did not believe that she satisfied the legal requirements of the Belgian euthanasia law, the group said. "Nonetheless, she was euthanized in 2012 by an oncologist with no known psychiatric qualifications."
"Neither the oncologist who administered the injection nor the hospital had informed me or any of my siblings that our mother was even considering euthanasia," Mortier was quoted as saying. "I found out a day later when I was contacted by the hospital, asking me to take care of the practicalities."
Informing the family if someone wishes to be euthanized is not legally required in Belgium.
The doctor who euthanized Mortier's mother co-chairs the Federal Commission, which reviews euthanasia cases to ensure the law has been respected, the group noted. "He also leads a pro-euthanasia organization which received a payment from Tom Mortier's mother in the weeks preceding her death."
In January 2018, representatives of the Roman Catholic Church warned that the euthanasia law was being abused as patients were being killed without the proper legal checks.
In the summer of 2018, it was widely reported that in 2016 and 2017, three children younger than 18 were put to death by euthanasia in Belgium. In addition to a 17-year-old suffering from muscular dystrophy, a 9-year-old who had a brain tumor and an 11-year-old with cystic fibrosis also died by euthanasia in that two-year period.
Last November, Belgian authorities investigated about 10 allegedly illegal euthanasia-related deaths in Leuven, a city east of Brussels.