Ben Affleck Visits Outpatient Rehab Facility Amid Scandal?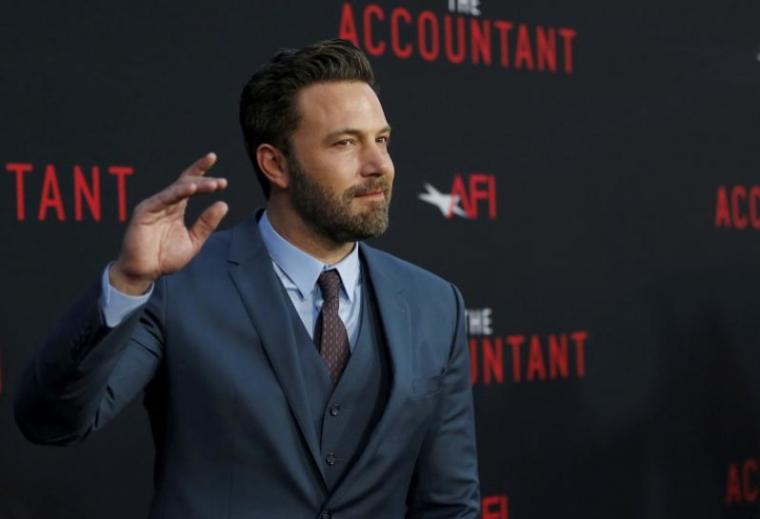 Ben Affleck may be visiting an outpatient rehab facility after a tumultuous week in the headlines where he has been outed for inappropriately groping women.
Affleck, the 45-year-old "Justice League" actor, was reportedly spotted in an outpatient facility in Los Angeles, California, twice last week, according to Daily Mail reports. This week, the website is reporting that Affleck's Emmy award-winning producer girlfriend, Lindsay Shookus, accompanied him to the outpatient rehabilitation center.
Last March, the actor opened up about completing some treatment for alcohol addiction.
"I have completed treatment for alcohol addiction; something I've dealt with in the past and will continue to confront. I want to live life to the fullest and be the best father I can be," he wrote on Facebook. "I want my kids to know there is no shame in getting help when you need it, and to be a source of strength for anyone out there who needs help but is afraid to take the first step."
Affleck shares three children with his estranged actress wife, Jennifer Garner, who is known for films like "Miracles From Heaven." He spoke highly of Garner when opening up about overcoming his struggles with alcohol.
"I'm lucky to have the love of my family and friends, including my co-parent, Jen, who has supported me and cared for our kids as I've done the work I set out to do," he said. "This was the first of many steps being taken towards a positive recovery."
The latest reports about Affleck receiving outpatient treatment come after multiple women have accused him of touching them inappropriately. After fans of "Lethal Weapon" actress Hilarie Burton brought up the fact that she was fondled by Affleck when working on the MTV show "TRL" in 2003, he admitted his wrongdoing and tweeted an apology.
"I acted inappropriately toward Ms. Burton and I sincerely apologize," he wrote last week.
Annamarie Tendler, the makeup artist and wife of comedian John Mulaney, went public about a similar incident when Affleck allegedly groped her at a party in 2014.
"I would also love to get an apology from Ben Affleck who grabbed my a** at a Golden Globes party in 2014. He walked by me, cupped my butt and pressed his finger into my crack," she said last week in a People report. "I guess he tried to play it like he was politely moving me out of the way and oops touched my butt instead of my lower back?"
The accusations come after Affleck's longtime collaborator, Harvey Weinstein, was named in multiple allegations of sexual assault and harassment. Affleck spoke out against Weinstein, calling for people to support those who have been harassed and assaulted.
"We need to do better at protecting our sisters, friends, co-workers and daughters," Affleck wrote on Facebook, before he was chastised for his own behavior. "We must support those who come forward, condemn this type of behavior when we see it and help ensure there are more women in positions of power."