Ben Carson Promises to Launch 'War on Hummus and Salsa'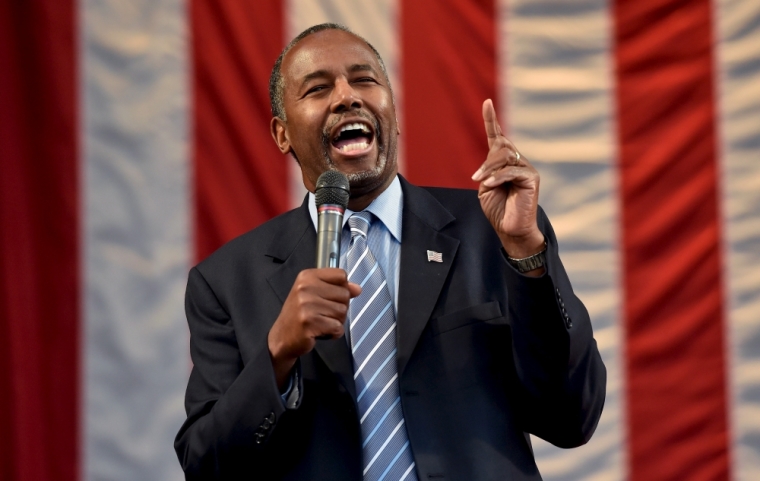 Famed neurosurgeon, author, and Republican candidate Dr. Ben Carson has promised to launched a "war on food dips" if elected president.
In a recent speech, Carson spoke about the dangers of various food dips that have attempted to terrorize foodies across the United States and Western Europe.
"We need to stop the rising dietary terror of food dips, which threaten the very way of life for millions of people around the United States," said Carson to an audience of Paleo Diet devotees.
"In the Southwest, Salsa is deteriorating our way of life. Meanwhile, in the rest of the country, homegrown threats like Sour Cream and Mayonnaise are causing harm."
Carson believes the threat from food dips is an insidious one, working as a fifth column to complicate the health and increase the waistlines of tens of millions of Americans.
"Dips have poured into our country through unchecked and unsecure grocery store aisles," noted Carson. "We need to stop being dependent on them for good taste."
"My plan will be to bring tons and tons of grain from the Great Pyramids to offset the allure of food dips and in so doing help bring American back to a more secure state.
The recent speech is one of many ways Carson has attempted to beat his Republican primary opponents in his knowledge of the national security threat food dips are known to pose.
Carson's comments before the dieters echoed a similar speech he gave to a Jewish group, wherein he documented the dangers of the Middle Eastern dip Hummus.
"Beyond the territorial challenge, the challenge is the split between Fatah and Hummus," noted Carson, adding that "Fatah and Hummus operate in a constant state of conflict" that "Hummus rules the Gaza Strip."
Carson's words against food dips has not gone unnoticed. Many civil libertarian groups have denounced his views on the items, arguing that he is generalizing a wide range of sauces and dips.
"Carson's hateful rhetoric is putting millions of tons of decent law-abiding hummus, sour cream, and salsas in danger," stated the National Dipsters Association.
"I would expect a person who eats food on a daily basis to show more empathy for the dips that frequently give their lives for America on a sometimes hourly basis."
THE ARTICLE ABOVE IS A WORK OF SATIRE. PLEASE SHARE RESPONSIBLY.