Ben Carson Takes First Step to Potential 2016 Presidential Campaign; Will Gun Control Be His Achilles Heel?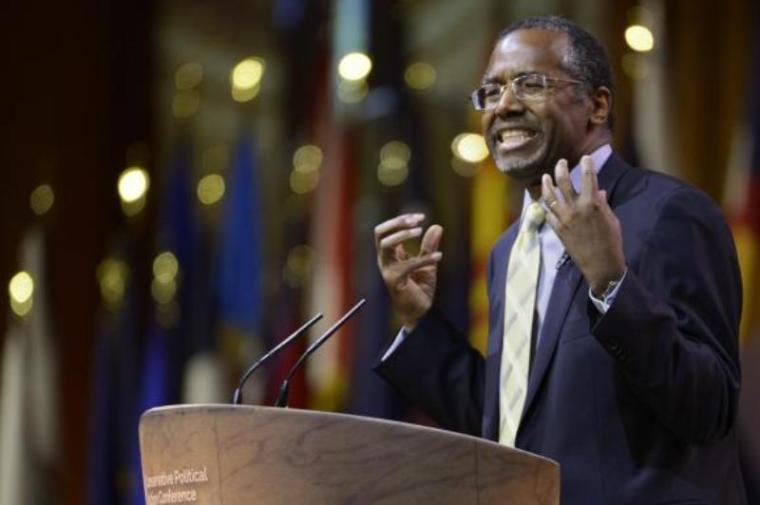 Dr. Ben Carson, a retired world-renowned pediatric neurosurgeon at Johns Hopkins Hospital in Baltimore, Md., has taken the first step toward launching a possible 2016 presidential campaign.
Last Friday, the 62-year-old Republican announced that he is forming a political action committee under the name of One Nation which will act as a tool to provide campaign funding for Carson and other like-minded congressional candidates. Carson selected Houston business tycoon Terry Giles to run the PAC. Giles could be his campaign manager should he decide to run.
In an Monday interview with The Christian Post, Dr. Todd Eberly, associate professor of political science and public policy at St. Mary's College in Maryland, said that technology has made it easier to gain political support.
"Keep in mind that we live in an era where it is incredibly easy for even a small group of very committed activists to create what I'll call quote a political movement," he said. "It doesn't take much to establish a website. It doesn't take much to establish email list, Facebook page. Just because someone has a group of folks encouraging them to run, it is very difficult until votes are cast to determine just how deep that level of support really goes."
Carson told the Washington Times that his decision to run for president will depend largely on how the balance of power sits after the 2014 congressional elections. One Nation has already endorsed a handful of Senate hopefuls including Tea Party candidate Chris McDaniel who lost to U.S. Sen.Thad Cochran in the Mississippi Republican primary. On Monday, McDaniel announced he will challenge the results of that election.
Carson quickly became a darling in the eye of many conservatives after giving a passionate speech at the 2013 National Prayer Breakfast where he threw political correctness out the window and heavily criticized the taxation, debt and healthcare policies of President Barack Obama, while standing at the podium five feet from where Obama was sitting.
Because of his comments made on a national stage, he has gained more political support than your average neurosurgeon. Before the announcement of his PAC, Carson had group of supporters who created The National Draft Ben Carson For President Committee which can be found at RunBenRun.org.
Although Carson has no political experience, Eberly says that could end up being a big selling point for him. Some voters will find him appealing since he is fresh and untainted by the American political system.
"Some people are convinced whether you be conservative or Democrat, once you are into the system you are sort of indoctrinated by it," Eberly said. "Whatever principals or whatever you may have had get cast by the wayside. So the idea of somebody completely removed from the system is actually very attractive to some folks."
One thing that Carson will have to address in his potential election are comments he made to Glenn Beck on his radio show regarding gun control. Carson made the comment that people should not be allowed to own semi-automatic weapons in the inner cities. That stance is vastly different from that of your average conservative who believes strongly in second amendment rights.
Although Carson largely believes in gun rights, having made a comment that different from his party's norm on a popular radio show will not be forgotten in the eyes of political opponents who will use it to his disadvantage.
"There is a contingent that would argue that the second amendment is the second amendment whether you live in rural America or the inner city," Eberly said. "He would probably face some pretty tough questioning over that."
It is too early into the 2016 election cycle to tell what kind of support Carson might receive once primary season arrives. However, Eberly said that Carson's candidacy is not unlike the other non-politicians that have run in the GOP in the past.
Former presidential hopefuls like Herman Cain in 2012 and Pat Robertson in 1988 should serve as good measuring sticks for how well Carson will fare having no political experience. Cain received just over 13,000 votes in 2012, while Robertson received over just over one million votes in 1988 garnering 9.02 percent.