'Ben Hur' Actor Jack Huston Reveals Scene That Left Lasting Impact on Him (Interview)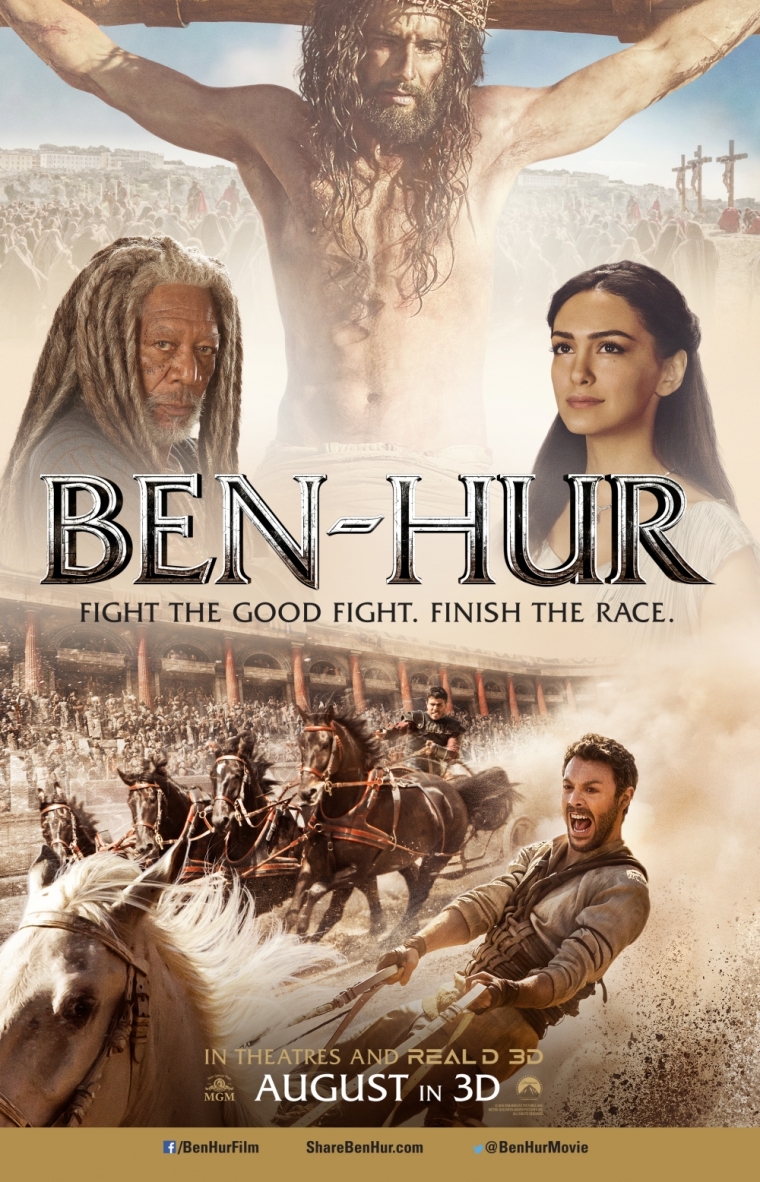 LOS ANGELES – Jack Huston, who stars in Paramount Pictures and MGM's reboot of "Ben-Hur" as Judah Ben-Hur, maintains that every time he watches the film he takes something valuable away from it.
"That was very emotional actually. The actual act is very effective, the crucifixion that is followed by forgiveness, everyone was affected up there on that mountain," Huston told The Christian Post at a recent screening, about the final scene of the film where forgiveness is put to the test.
"Forgiveness is not thinking that you have to be in control of everything [but more] so being able to let things go," the actor continued. "To forgive someone means you have to be in control of them in a sense, so I think understanding other people and it not being all about you [helps]."
"Ben-Hur" is the epic telling of Judah Ben-Hur (Huston), a prince falsely accused of treason by his own adopted brother Messala (Toby Kebbell), who is a Roman army officer. Ben-Hur was removed from his position and was separated from his family and Esther (Nazanin Boniadi), the woman he loves, as he was exiled to become a slave.
But after years of traveling on sea and a sudden shipwreck, Ben-Hur encounters Ilderim (Morgan Freeman), who later on becomes his mentor. He tells Ben-Hur to take revenge against his brother through a chariot race instead of killing him directly. He then prepares him for the deadly monumental race. The overarching theme of the film, however, is forgiveness, as throughout his journey Ben-Hur encounters Jesus Christ and is changed by his example.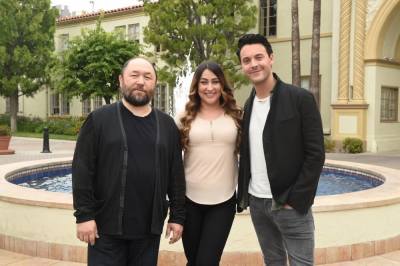 The 33-year-old actor describes that forgiveness is a mystery and although people can wrap their heads around miracles and the supernatural, the act of pardoning wrong is a very hard thing to understand.
"Retaliation and revenge is sort of the scariest part. I think forgiveness, there's something peaceful about [it] and revenge is driven by hatred and war. I think there always has to be a bigger person to say if we keep on retaliating and looking for revenge then there's no end," Huston explained.
The past tellings of "Ben-Hur" are known for the epic chariot races, some which have even proven fatal for some of the stunt horsemen involved. Riders have lost their lives in both the original movie in 1925 and the 1959 version. This new and improved remake does not disappoint and fortunately no one was hurt, but the English actor admitted that he faced many challenges while taping the action-packed film.
"Getting through this film was a hurdle. I mean surviving the chariot race was a hurdle. It was brutal to be doing this. There's a lot of times where you question everything and what you can do, but it was perseverance, a lot of hard work, amazing support and his journey is such an amazing one, that you can't help not be affected by it," Huston confessed.
"Ben-Hur" was executive produced by outspoken Hollywood Christian couple Mark Burnett and Roma Downey, and although it's not overtly Christian, the modern version of the motion picture is laced with the message of Christ. Jesus also does make a few appearances throughout Ben-Hur's journey.
Ultimately, the "Boardwalk Empire" star said playing Judah Ben-Hur made him reflect on life and he believes it's a story that everyone needs to hear in this day and age.
"It's got some of the great questions in this role. Questions that we all need to be addressing today. The most important thing I took away from it is that it made me question a lot of things about the world and what I would do in certain situations," Huston concluded.
"Ben-Hur" will hit theaters on Aug. 19 in the U.S. It will also be released in 3D and Digital 3D. For more information visit ShareBenHur.com.
jeannie.law@christianpost.com