'Ben-Hur' Actress Nazanin Boniadi on Reaching Younger Generation, Her Character's Real Life Impact (Interview)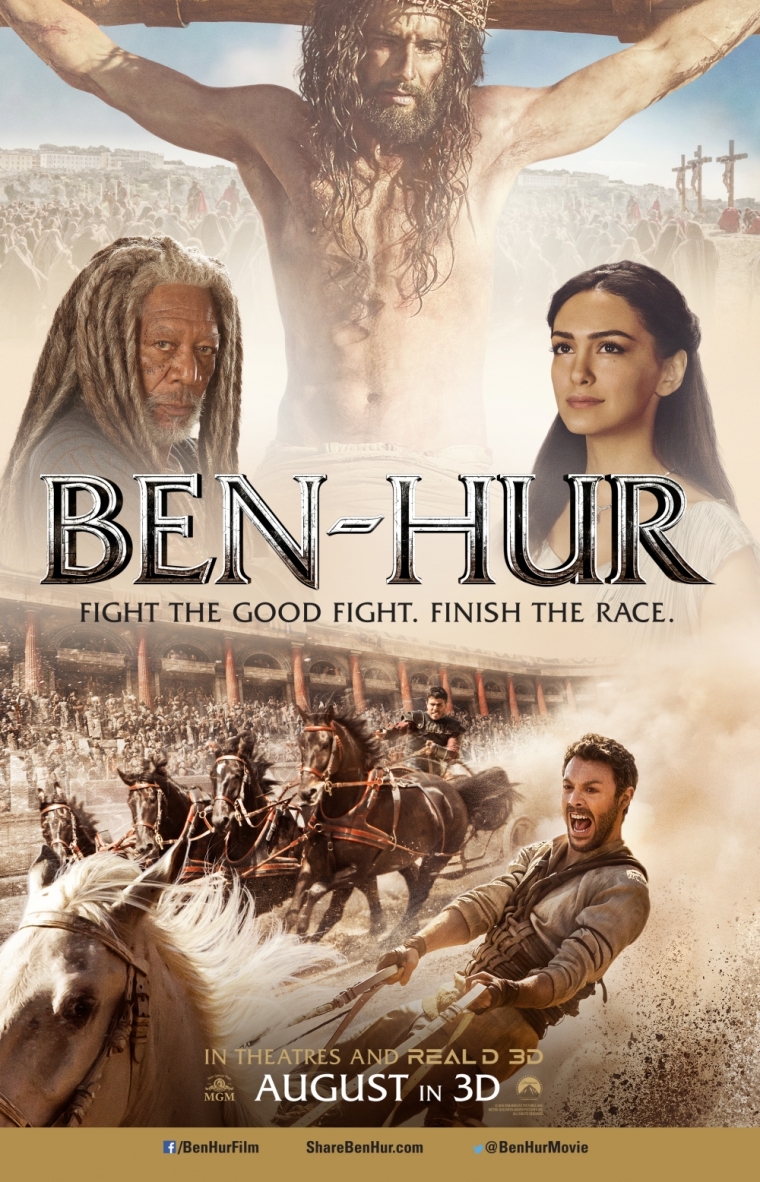 LOS ANGELES – "Ben-Hur" actress Nazanin Boniadi, who plays the leading lady in the Paramount Pictures and MGM reboot, says she is proud to be a part of a production that offers positive faith in trouble times like these.
"For me personally I'm an activist so I see a lot of turmoil and heartache in the world and tragedy. I think we've always had that throughout time but now I think more so, we need to have this message out there," Boniadi told The Christian Post at a recent screening.
"Ben-Hur" was executive produced by outspoken Hollywood Christian couple Mark Burnett and Roma Downey, and although it's not overtly Christian, the new version of the motion picture is laced with the message of Christ.
"I for one love going and seeing something that's inspiring and raises awareness or has some kind of positive effect on society, and I think it's time and we need to have that message out there for this generation," the Iranian actress continued.
"Ben-Hur" is the epic telling of Judah Ben-Hur (Jack Huston), a prince falsely accused of treason by his own adopted brother Messala (Toby Kebbell), who is a Roman army officer. Ben-Hur was removed from his position and was separated from his family and Esther (Nazanin Boniadi), the woman he loves, as he was exiled to become a slave.
But after years of traveling on sea and a sudden shipwreck, Ben-Hur encounters Ilderim (Morgan Freeman), who later on becomes his mentor. He tells Ben-Hur to take revenge against his brother through a chariot race instead of killing him directly. He then prepares him for the deadly monumental race. The overarching theme of the film, however, is forgiveness, as throughout his journey Ben-Hur encounters Jesus and is changed by his example.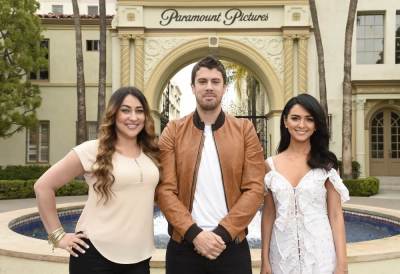 Boniadi maintains that the theme of forgiveness is a very timely message in the face of what has happened in America this year – the Orlando club shooting, the killings of innocent black men and police officers, and general social unrest.
"It's not something that is new but I think the way that the story is told it is also highly entertaining so it's not pounding anyone over the head with a message. We all know in our hearts that forgiveness is the right thing, it's just a matter of being inspired to reach that place," she noted. "I can't wait for young people to go out there and watch it."
When asked what advice she had for the younger generation in this day and age, she said faith that inspires love and hope can be a great solution.
"I do think faith is important when it introduces positivity into your life and you see it with love in your heart because there's so many people who unfortunately use faith for detrimental things or to justify detrimental actions. I think when you see it as Esther does in the film with hope and you hang on because of your faith, it's such a positive motivation in life," Boniadi told CP.
She added, "Everyday I strive to be like Esther. It was powerful to play her because I think she has all of the qualities that I want, which is to have that softness of heart of not carrying resentment of what's happening or what's happened in the past and forgiving. I'm still learning to do that so I think it's an important energy to have around you."
In "Ben-Hur," Boniadi plays the voice of reason often encouraging Judah Ben-Hur to act in a Christ-like manner. The actress herself said she attended Christian school growing up but told reporters at the screening that it was the film's executive producer Downey that was the biggest inspiration for her character.
"Roma, obviously, she's very devout and spiritual, and I wanted to make Esther very true to her," she said.
The "General Hospital" actress admitted that before she went in for her chemistry read, she had what she believes was a divine sign from heaven. She was sitting in a coffee shop rehearsing her lines and suddenly looked up and noticed aircraft contrails in the shape of a cross directly above her head. That is when she knew she would get this role.
"I remember just looking up and my nerves being really settled and calm. I went in for the reading and I told Roma and she sort of just nodded and it was like a secret sign, because she also gets the signs all the time. So for anyone who believes in miracles and signs it was just a sweet moment for me where I felt like this was my role," Boniadi explained.
While taping "Ben-Hur," the Hollywood actress revealed that she attended church regularly with actor Rodrigo Santoro, who plays the role of Jesus in the movie.
"We were very inspired by the environment and the spirituality of it all and it was just a beautiful journey that I don't think I'll ever forget," she concluded.
"Ben-Hur" will hit theaters on Aug. 19 in the U.S. It will also be released in 3D and Digital 3D. For more information visit ShareBenHur.com.
Jeannie.Law@christianpost.com