Benham Brothers Pray for Revival in America During Lady Gaga's Halftime Show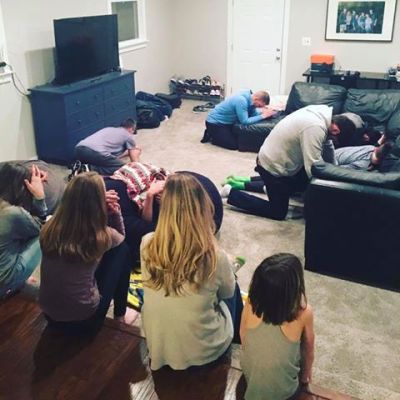 Real estate entrepreneurs David and Jason Benham opted not to watch Sunday's Super Bowl halftime show and instead spent that time praying for revival in America, and urged thousands to do the same.
"We were in Church Sunday morning talking about full surrender to Jesus, and both of us felt convicted to use the Super Bowl halftime as an opportunity to do just that, by praying for revival in our nation with our families," said David Benham in email to The Christian Post on Monday.
"There were thousands of believers across the nation that joined us, so we know God heard our prayers. We prayed for our president, the protests, our laws, and for a great awakening in America," he added. "We asked God to raise up prophetic voices that speak the truth in love to those trapped in sin's grip. And we committed to live our lives, lead our homes, and run business as 'in' the world but not 'of' it."
In a video the brothers posted on their Facebook page on Sunday, which has been viewed over 230,000 times, they asked Super Bowl viewers to turn off the television during the halftime show and intercede for the nation.
"When we were kids the halftime show was completely different than it is now," David Benham said in the video.
"This year, they are going to have Lady Gaga, and she says she is going to make a statement. We know exactly what is going to happen," he continued. "The vine of Sodom has pierced and penetrated our nation at one of the biggest sporting events of the year. So we are going to do something a little bit different with our family."
Brother Jason added: "You don't have to spend the whole 30 minutes, but spend some time with whoever's in the room with you, praying for the salvation of souls all across the world, but especially for America, that we would experience revival in this nation."
Many expected Lady Gaga to make a controversial or lewd statement against President Trump during her performance but she did not.
David told CP that today he is hearing from people all around the world who joined them.
"It's pretty cool how social media can be used to facilitate a move of God," he said.
David and Jason Benham are authors of the book, Whatever the Cost: Facing Your Fears, Dying To Your Dreams, and Living Powerfully."