Benham Brothers: Being Pro-Life Is Vital to the Nation (Interview)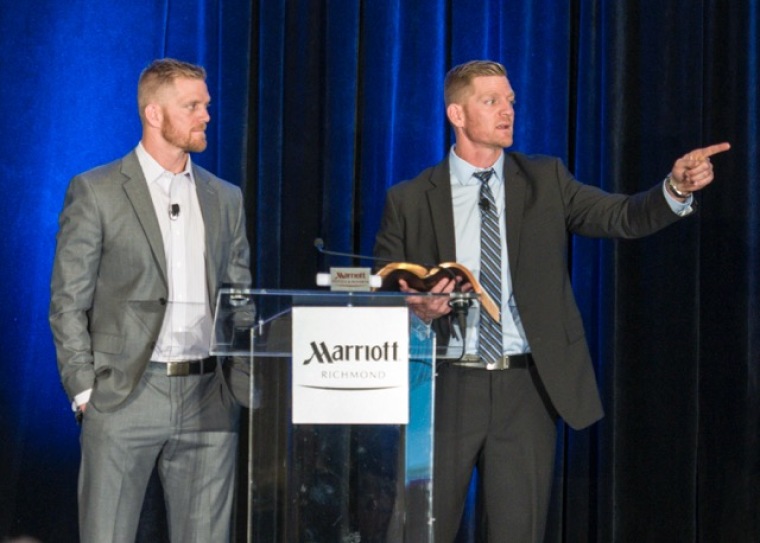 RICHMOND, Va. — The Benham Brothers have said that being pro-life is a vital position to hold and one that requires more than just opposing abortion.
At a gala held Thursday in honor of a pro-life facility called the Pregnancy Resource Center, Jason and David Benham stressed the importance of the pro-life movement in national politics.
Before over 500 attendees at the Richmond Marriott, the brothers called on Christians "to be lightning bolts" instead of "lightning bugs" when it comes to witnessing, adding that "where you stand on life is where you stand on everything."
During an interview with The Christian Post, David Benham explained that he and his twin brother "grew up very strongly pro-life," as his father was the one who baptized the Roe (Norma McCorvey) of Roe v. Wade.
"We grew up ministering at abortion clinics and going to pro-life rallies when we were kids. So as we were traveling through professional baseball, sometimes we would be in a city and we would go and minister to abortion-determined mothers and families at abortion clinics," explained David.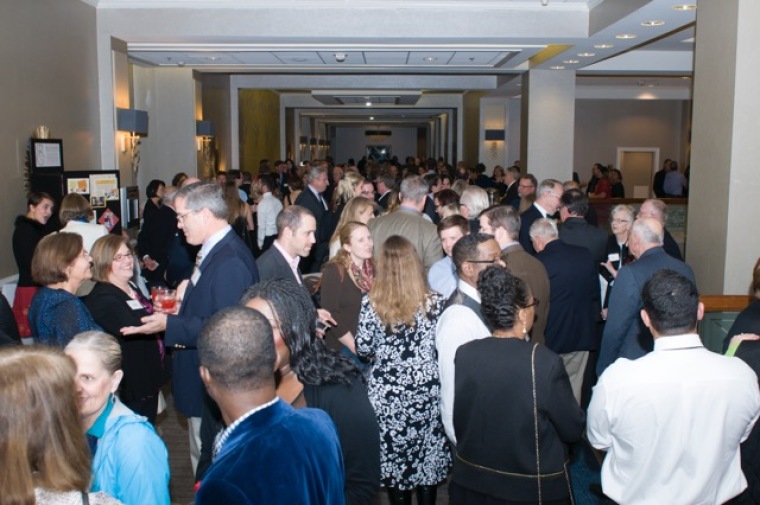 "Everything begins with life. If you look at the Bible it talks about bloodshed following bloodshed," said Jason. "If we don't get this right, as a nation, then nothing else matters."
Last year, the Benham Brothers garnered national headlines when HGTV canceled their reality television program "Flipping It Forward" before the first episode aired.
An LGBT activist group called GLAAD took issue with the socially conservative Benham Brothers having a program on HGTV and successfully lobbied to have the show canceled.
"HGTV has decided not to move forward with the Benham Brothers' series," posted HG TV on Twitter in May 2014.
Since then, the twin brothers have spoken at various socially conservative events, talking about their experiences of being canceled for their beliefs.
In February, the Benham Brothers released a book titled Whatever the Cost: Facing Your Fears, Dying to Your Dreams, and Living Powerfully.
The brothers told CP that they were thrilled by the response Whatever the Cost has received, both in sales and in cultural influence.
"What we've seen, especially as we've gone around and spoken specifically on this theme of whatever the cost, Christians are ready to stand," said Jason.
"They really are. They're ready to go all in and now more than ever in our nation we're seeing the opportunity to go all in."
David and Jason were the featured speakers for the fourth annual gala held by the Pregnancy Resource Center of Metro Richmond.
Founded in 1983, the PRC of Richmond is a Christian medical facility that seeks to provide resources for women having unplanned pregnancies.
These services include ultrasounds, STI testing, pregnancy testing, parenting classes, material assistance, and Bible studies centered on post-abortion recovery. PRC specifically refuses to perform abortions or refer women to any abortion provider.
According to the gala program, from January to September of this year PRC had 1,777 client visits, performed 332 free ultrasounds, and prayed over 546 patients.
"It's one thing to be against abortion, but it's another thing to be pro-life," said Jason to CP regarding why he and his brother supported PRC.
"They're offering life giving solutions to these people, to these ladies. They're giving them an opportunity to have their baby and they're giving them hope."
When asked by CP about what he hopes attendees take away from the gala, David responded that he had two things in mind.
"Number one, we hope that they see the pro-life issues are vital right here in Richmond and across America," said David.
"Number two we want people to get involved. Jason and I call it friends or funds. We want them to get involved by either being a friend of the ministry or funding the ministry to help bring life."