The Benham Brothers Decry Growing Threat to Religious Freedoms: If Christians Don't Stand Up, It Will Turn Into Persecution for Our Children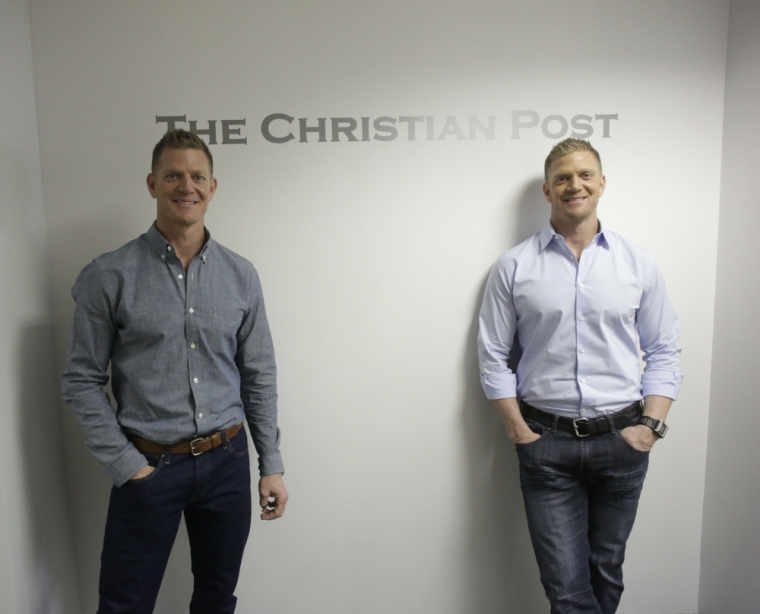 Real estate entrepreneurs David and Jason Benham, widely known as the Benham brothers, recently called on Christians to unite in the wake of what they say is a growing threat to religious freedoms.
Last year, the 39-year-old twin brothers made headlines when their HGTV reality series "Flip it Forward" was scrapped before it aired following complaints from liberal special interest groups that criticized their stances on hot button issues like same-sex marriage and abortion.
The Benhams, who identify as being "pro-marriage" and "pro-life," say their ordeal is indicative of a growing threat on First Amendment rights facing Christians around the nation and they're urging believers to stand up for their religious freedoms.
"The most important thing that we want people to understand, especially Christians, is now more than ever it's time for us to stand up for our faith whatever the cost," Jason told The Christian Post, referencing their new book, Whatever The Cost.
"It's a tenet of the Christian belief that you have to be willing to give God everything in order to receive the Kingdom of God," he continued. "But secondarily as citizens, especially of a great country that was founded on the principles of Christianity, we have to be willing to stand up for what we believe and not let threats of silence keep us silent. If that happens, we lose the liberties that so many who did stand and lose their lives so that we could have these liberties, we'll lose those things."
The former professional baseball players had begun filming their HGTV series, which was to feature them flipping homes for families in need, but it was over before it began after a left-wing organization criticized their religious views.
In May 2014, Right Wing Watch branded the Benhams "Anti-Gay" and "Anti-Choice Extremist" for leading a prayer rally in 2012 outside of the Democratic National Convention held in Charlotte, North Carolina. The website also shared a recording of the brothers speaking out against homosexuality and shortly thereafter, the HGTV network abruptly announced that their show had been canceled.
"We started filming [the show] which is when Right Wing Watch and some other groups decided 'you know what, let's create a new narrative on the Benham brothers,'" David recalled.
The Benhams are not alone in their ordeal, as just last month a veteran fire chief in Atlanta was axed after espousing his Christian beliefs in a self-published book and sharing it with employees.
Kelvin Cochran, who is now suing the city of Atlanta over his termination, previously told CP that he believes his dismissal is symbolic of a growing threat on religious freedoms facing Christians everywhere. He urged Christians to unite and take a stand to protect religious liberties and the Benham brothers agree, saying defending liberties is crucial in preventing Christian persecution in America.
"... In America we're seeing pressure. So what Jason and I say is: here in America, we're experiencing pressure but that pressure, if we don't stand up to it, will turn into persecution for our children," said David. "So we say yeah, we're kind of persecuted, but not really. I mean, we lost a reality show for heaven's sakes. We're still alive, we still have families, we still have the freedom to worship, the freedom to speak. But unfortunately, when we exercise our freedom to speak now, we're going to be demonized, we're going to be marginalized, and they're really going to come after us."
Some special interest groups went as far as to accuse the Benhams of hating women among other slanderous claims, which they say is unfair but not surprising.
"They're going to come after our character and tell lies and all of these things, and the Lord said these things would happen. But we don't like seeing this happen in America because our nation was founded upon these principles and these freedoms, and so we have to stand up to it," said David.