Benham Brothers Thank Christians for Standing With Them During SunTrust Debacle; Say They Are Praying for 'Supernatural Gift of Repentance'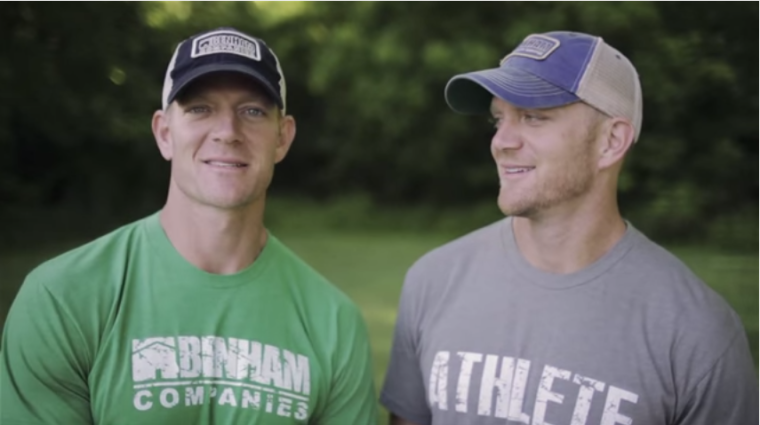 Popular conservative twin brothers David and Jason Benham thanked Christians across America for their support in getting SunTrust Bank to reverse its decision to pull residential listings from their company, Benham Real Estate Group, last Friday amid a national controversy that erupted over their conservative values last week.
Benham Real Estate is a full service real estate company that specializes in selling bank owned properties. The real estate division, Benham REO Group, has about 100 offices in 35 states across the United States, according to the brothers' Facebook page.
"This has been a roller coaster ride. To say that it's fun would be an understatement, but to say that it's scary would also be an understatement," said David Benham in a YouTube video posted by the brothers on their Facebook page Saturday.
"We just wanted to say thank you. We were overwhelmed yesterday with this SunTrust debacle and SunTrust heard from America. It was unbelievable what took place," he said.
"One thing that we want to encourage Americans is that it's so important right now. There is a fracture in our nation and religious liberty, and freedom to think and freedom to express our beliefs is fractured and our nation needs us," he added.
Last Friday the brothers revealed via social media that SunTrust Bank had severed ties with their real estate company without warning. This decision came hot on the heels of HGTV's cancellation of a reality show the brothers were supposed to star in after media reports highlighted their conservative views on abortion, homosexuality and marriage.
"David and Jason Benham today confirm that SunTrust Bank® has pulled all of its listed properties with the Benham brothers and several franchisees across the U.S. This came without warning or explanation from SunTrust and took place over a 15 minute period on May 15, 2014," noted the brothers on their Facebook page.
"We were caught off-guard with this one. Keeping us off television wasn't enough, now this agenda to silence wants us out of the marketplace," they added.
Later that day, however, after conservatives protested, SunTrust reversed its decision.
The brothers reiterated that their message is not one of hate and said they were praying for a spirit of repentance.
"Our message really is to the church. The apostle Paul says in the book of Acts, 'repent and return that times of refreshing may come from the Lord.' So we're just praying that there's a supernatural gift of repentance to the church; in our own lives, in our own homes, in our churches, which will transform our churches and ultimately transform this nation. That's really our message," said David.
"So many folks have stood with us and we've seen a remnant of people that are saying, you know what? 'I'm gonna be bold. I'm not gonna back down.' But this is the one thing that we want to encourage you with — boldness apart from repentance makes a bully on both sides. That if you don't feel love and compassion for a fellow human being, then we would tell you just don't say anything. You stay seated," said Jason.
"But when you start with repentance, dealing with your own self that leads to humility, you see yourself through the lens of who God is and who you are in relation to him and then that will lead to love for God and for people and when that fills your heart the boldness will be the natural outpouring of that," he added.