Benham Brothers Warn Against Jen Hatmaker, 'False Spiritual Leaders' Who Exclude Homosexuality as a Sin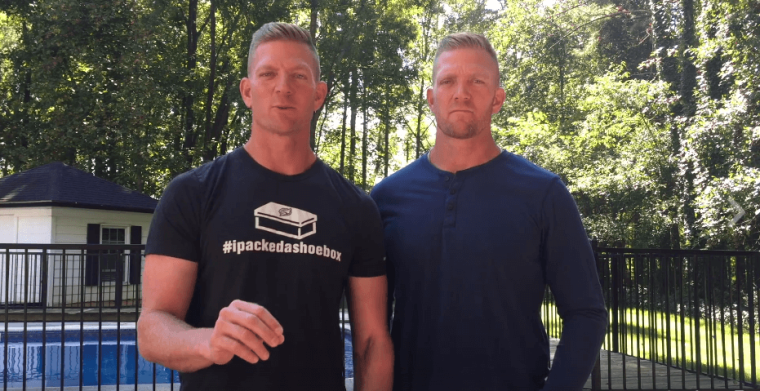 The Benham Brothers, two conservative Christian brothers who are known for speaking out on controversial social and political issues facing the U.S., are warning believers to beware of spiritual leaders like author Jen Hatmaker, who has said she believes gay marriage is compatible with the Bible.
Jason and David Benham, whose opposition to gay marriage led to their HGTV reality show "Flip it Forward" being canceled in 2014, wrote an op-ed article in WND warning about the dangers of ignoring problems in society and refusing to follow God's Word.
The brothers explained that they were "grieved last week when we read that yet another spiritual 'leader' has shelved God's disinfectant and seems fine with people limping around in spiritual pain and brokenness."
Although they did not name Hatmaker by name, they linked to an article that talked about the Christian author and speaker's decision to come out in support for gay marriage.
Hatmaker said last month in an interview with Religion News Service's Jonathan Merritt: "From a civil rights and civil liberties side and from just a human being side, any two adults have the right to choose who they want to love. And they should be afforded the same legal protections as any of us. I would never wish anything less for my gay friends."
Hatmaker has been criticized for her stance, however, and LifeWay Christian Resources announced last week that it will no longer be selling books and materials written by the author.
LifeWay spokesman Marty King later told Baptist Press that Hatmaker "voiced significant changes in her theology of human sexuality and the meaning and definition of marriage — changes which contradict LifeWay's doctrinal guidelines."
"As a result, LifeWay has discontinued selling her resources," King said.
The Benhams asserted in their op-ed that the Gospel of Jesus has not changed.
"So for 'leaders' today to exclude the sin of homosexuality in the Gospel, and even make it holy in some cases, only reveals that these are not true spiritual messengers of God," the brothers wrote.
"Today, we have many self-professed spiritual 'leaders' who are giving us false and misleading messages from God about sin. Yet nothing has changed about God, and nothing will ever change about His message."
The brothers have warned Americans on a number of occasions that some political leaders are taking the country in the wrong direction, and spoke out against President Obama's transgender bathroom directive to public schools in May, which calls for students born male to be allowed into girls' bathrooms and locker rooms if they identify as female.
"The enemy wants nothing more but to destroy not only marriage, but he wants to destroy the family, he wants to destroy you individually, he wants total and utter destruction, and that's what we're seeing taking place right now," Jason wrote earlier this year.