Benny Hinn's Facebook Hacked With 'Filthy Material;' Televangelist Says Page Now Restored, 'Devil's Plans Defeated'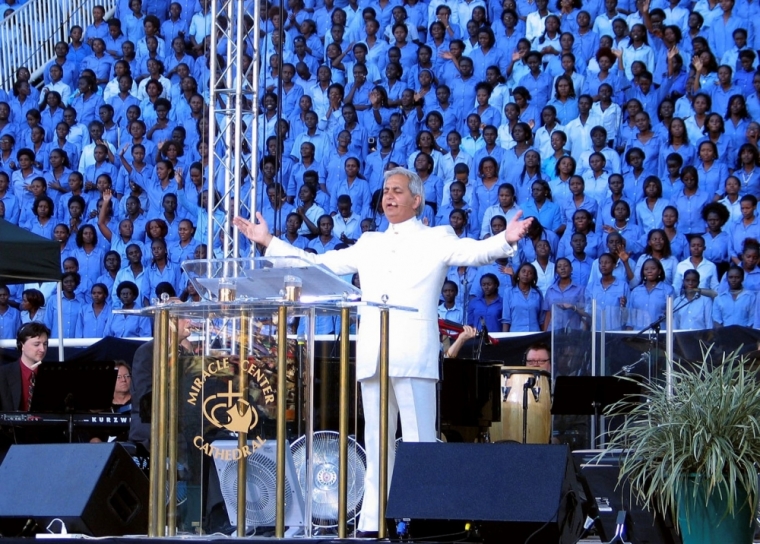 Televangelist Benny Hinn revealed in a statement over the weekend that his Facebook page had been hacked on Friday with "filthy material," but has since been restored and measures have been taken to prevent something like that from happening again.
"Thank you for your amazing support and prayers during the past 48 hours. As you know, our Facebook page was hacked, and filthy material was placed on it," Hinn wrote.
"We have been working very hard to restore it back into our hands. We now have control of it! We are taking extra measures to never allow it to happen again, but I want to say thank you, from my heart, for your love and support." he added.
The pastor insisted that his ministry is "stronger than ever," and said that the "devil's plans were defeated."
Benny Hinn Ministries regularly uses Facebook to promote the pastor's upcoming speaking events, messages to his followers, and shares inspirational quotes from Scripture.
Hinn draws thousands of people to his "Miracle Crusades" around the world, but has also drawn controversy and been accused of being a prosperity preacher. He was targeted along with five other ministers, including Creflo Dollar, Paula White, Eddie Long, Kenneth Copeland, and Joyce Meyer, in a financial probe that began in 2007.
Although none of the ministers were obligated to comply with the Senate committee's requests for detailed information, Hinn and Meyer were commended by the panel for choosing to do so.
The 62-year-old evangelist, born in Israel, was admitted to Orange County Medical Center in California in March after he suffered heart trouble, but was released a week later.
"God is faithful. My heart is strong. I have no heart damage. My arteries are not blocked. There is no arterial damage. The AFib is being treated effectively, and my rapid heart rate has reduced considerably. I'm feeling stronger every day. The prognosis is good for a speedy and complete recuperation, and I am so glad to be heading home," Hinn said after being released.
The pastor's handlers revealed that he had been battling atrial fibrillation, which refers to a problem with the rate or rhythm of the heartbeat, carrying with it the risk of stroke and heart failure, for more than 20 years.