BET Awards: Kirk Franklin Declares 'I Believe in Jesus' in Gospel Award Speech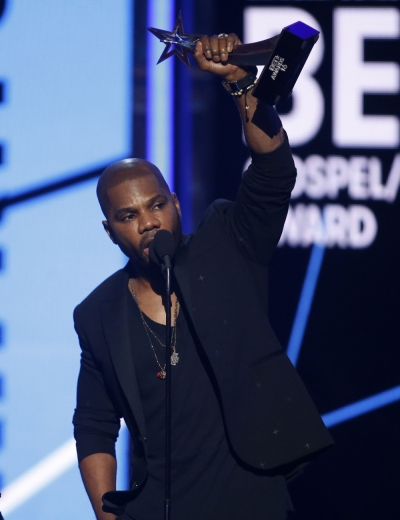 Gospel star Kirk Franklin received the Bobby Jones Best Gospel/Inspirational Award at the BET Awards Sunday night.
Hand-in-hand with his wife of 20 years, Tammy, a humble-looking Franklin took to the stage to accept his award after hearing his name announced in a field that included other talented artists such as Erica Campbell, Lecrae, Tasha Cobbs, Anthony Brown & Group Therapy, and Tamela Mann.
In a year that has seen multiple shootings and the deaths of legendary pop artist Prince and sports icon Muhammad Ali, Franklin told the audience: "I know these are very, very difficult days and we've had a lot of loss and a lot of hurt — and I want you to know that even when you feel like you've hit rock bottom, often you find that God is the rock at the bottom."
Franklin went on to say, " … I'm going to keep telling the world that I believe that Jesus is still the light of the world."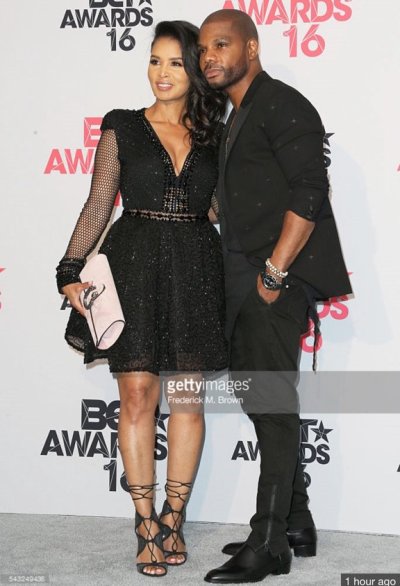 Following the show, the musician tweeted a photo of him and his wife posing on the BET red carpet, expressing his love for her, writing, "Just wanna say thank you. I love her … "
The Gospel entertainer also took to Facebook to share a detailed expression of his appreciation for fans in a video taken after he and his wife arrived back at their hotel following the big night.
Seated next to Tammy, the musician says, "I realize that, you know what I haven't done in a while? I haven't told the people that support my music — that support the ministry — I haven't told y'all 'thank you' in a long time. Right? This music would be nothing without you."
"I'm very grateful for the award tonight. I'm very proud of my brothers and sisters that were in the categories. Y'all put out great bodies of music. Support the music, right? Because it's good music."
Franklin added, "We want y'all to know we love y'all. Thank you for supporting us."
The nearly 4-hour award show included memorable performances by Beyonce and Kendrick Lamar, who opened the proceedings with their performance of Beyonce's "Freedom," tributes to Prince by Sheila E., Jennifer Hudson and Janelle monae, and Jesse Williams' politically-charged speech addressing racism.