Beth Moore: Legalism Is a Python, Will 'Crush the Life Out of You'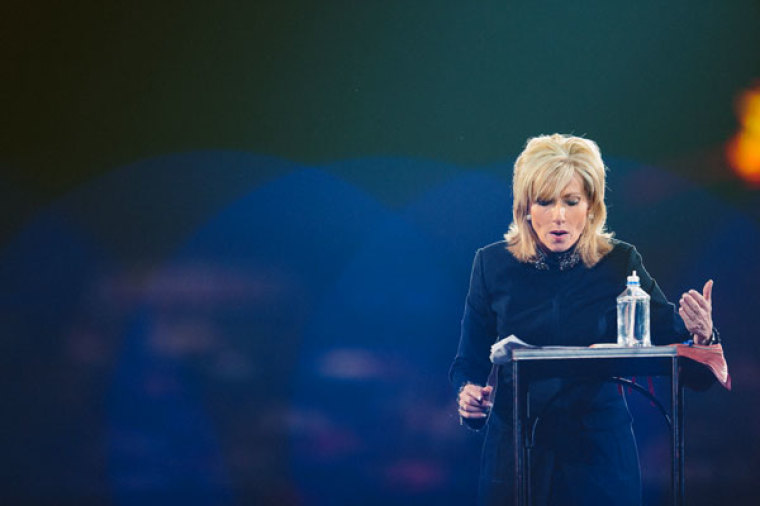 Author and evangelist Beth Moore is warning about the danger and deceit of religious legalism, particularly how when it exceeds compassion it is like a deadly snake that will inevitably "crush" you.
In a Twitter post Thursday, Moore, 60, explained that one of the challenges of being older "is the compelling to wave red flags & warn of dangers ahead. You want others to learn easier ways. You want to have made the mistakes so they don't have to. Red flag: Legalism will make a liar out of you. You'll force it on others & fail at it yourself."
"When our legalism exceeds our compassion, we have abandoned the heart of Christ to cling to the safety and control of the letter of the law," she continued.
"Legalism is a pet python. You can only keep it in the cage so long. Eventually it will slither out and crush the life out of you."
The author, who has over 873,000 followers on Twitter and whose books and Bible study materials are especially popular among evangelical women, went viral earlier this month. In a May 3 letter addressed to her brothers in Christ, she explained how she has encountered chauvinistic, misogynist attitudes from within conservative evangelical and Southern Baptist circles and asked them to have no tolerance for it.
Her words prompted an apology from a leader from The Gospel Coalition and accentuated the ongoing developments in the #metoo movement as well as a controversy in the SBC surrounding Southwestern Baptist Theological Seminary President Paige Patterson. Patterson's past pastoral counsel to a woman whose husband was physically abusing her in addition to 2014 remarks he made in describing the looks of an attractive teen girl have precipitated calls for him to step down from his leadership post in the denomination.
Earlier Thursday, Moore tweeted, in a post unrelated to the SBC: "We're each messed up in some way. All paupers to grace. Those who scare me the most are the ones who don't know it. No, that's not true. Those who scare me the most are the ones who DO know it & hide it."
"Transparency: I am who I seem.
Creepy: I seem who I seem to hide who I am."
In recent months, Moore has also spoken out about the need for repentance and reform within evangelicalism.
"I think some of us haven't had enough practice at colossally blowing it," she said in late March.
"Listen, I'm not an expert on many things but I am an expert on colossally blowing it. It's not hard to repent. You just get down on your face and go, God, I've colossally blown it. I'm so sorry. Please help."
Evangelical Christianity is in "humiliating" need of reform, and evangelicals spend too much time defending themselves instead of trusting God, Moore stressed.
"Yet all that stands between us & an astonishing work of the Holy Spirit is repentance. Quit being scared of rocking a boat that has run aground on an island of compromise. Walk on water," she said.