City of Bethlehem in bidding war with Lehigh University over church properties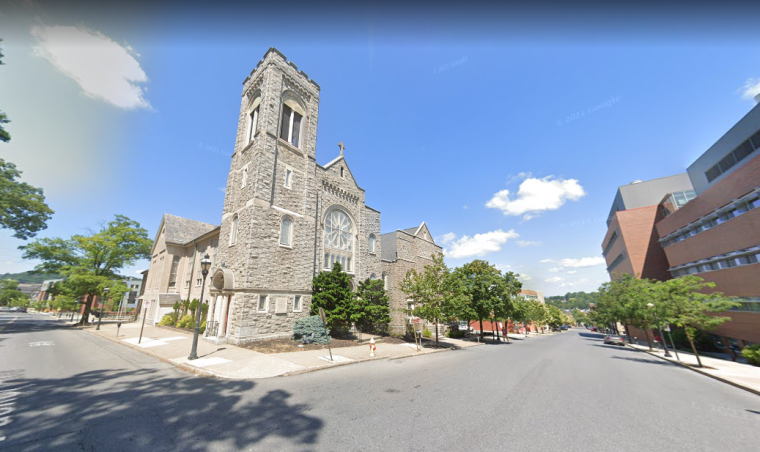 Officials in Bethlehem, Pennsylvania, are engaged in a bidding war with Lehigh University over three Lutheran churches and undeveloped land for sale that has triggered a contentious debate over affordable housing.
Congregants of St. Peter's Evangelical Lutheran Church (474 Vine Street), Light of Christ Lutheran Church (2020 Worthington Avenue) and St. John's Windish Evangelical Church (617 E. Fourth Street) recently merged to form one congregation called United Proclamation of the Gospel. As a result, the three churches put up their properties for sale along with a more than 1-acre parking lot owned by St. John's Windish Evangelical Church at 616 E. Fourth Street.
Lehigh University, which has an endowment of more than $1 billion, offered to buy the properties for $3.7 million as part of a package deal.
Bethlehem Mayor J. William Reynolds also recently revealed that the city decided to match Lehigh University's offer for the properties after initially submitting a bid for $3.5 million, Lehigh Valley News reported. Reynolds argued during a City Council meeting Tuesday night that the city was aggressively pursuing the deal to build affordable housing and explained that in a letter to the church members which he shared publicly.
"There is nothing to apologize for when your mission is to help people," Reynolds said at the meeting, according to WFMZ.
"We know housing is a top concern of our citizens, and the sale of your properties offers the city and community a rare opportunity to conduct a public process to influence the Southside housing market," Reynolds said. "... We publicly stated we would match Lehigh's current offer as we understood it. That is how important this effort is to us, the residents and the future of South Bethlehem, which throughout its history has been threatened by powerful forces that have different goals and priorities for these spaces."
Millions of Americans are still struggling to find affordable housing due to a shortage driven by a confluence of policy, demographics, and market forces that experts say have driven many to homelessness.
As previously reported by CP, partnerships between developers and faith-based organizations with underutilized or vacant real estate holdings could help ease the nation's affordable housing crisis.
Activists cited by Lehigh Valley News appear to support the city's plan for affordable housing in their opposition to a sale of the properties to Lehigh University.
"This is a once-in-a-lifetime opportunity to embark on a process of responsible development and adaptive reuse," they said in a statement. "But we are facing the loss of this opportunity at the hands of Lehigh University, which is a private institution with a mission that does not necessarily align with the priorities of the South Side community."
Lehigh's plan for the properties was not immediately clear but a university spokesperson told Lehigh Valley News that any development would need to be approved by the city.
"These are important and historical community spaces within Bethlehem," the spokesperson said. "While it is too early to say what our plans for these parcels might include, any plans would go through appropriate city and county review. Lehigh is committed to open communication and active partnership with the community throughout the process."
Pastor Mike Button, who is the interim leader of United Proclamation of the Gospel, told The Christian Post Thursday that he could not say anything regarding the bidding process.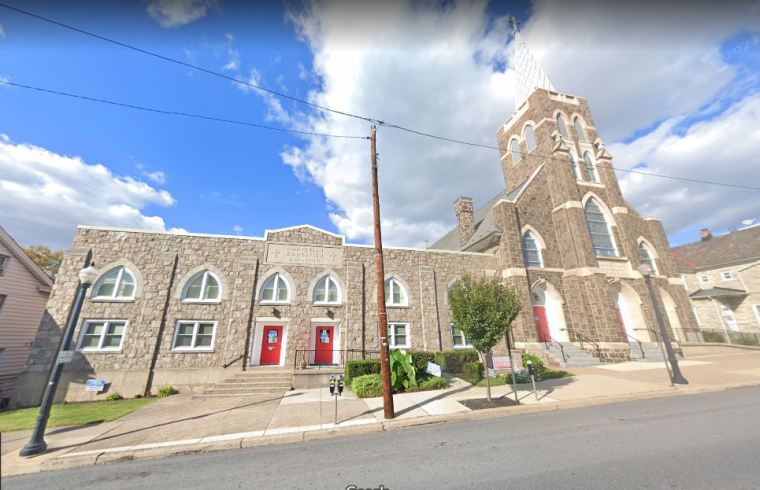 Carol Henn, a spokesperson for St. John's Windish Lutheran Church, told CP in an interview Friday that no decision has been made on the sale of the church properties. The decision, she said, has to be made at a congregational meeting which requires a notice of at least two weeks. She also insisted that the congregation expects to make their decision without duress.
"People who are members of the congregation and who will sit there and hear presentations and vote are going to vote according to their best judgment and what they think. I wouldn't dare try to guess at how hundreds of people are going to think when they are thinking or how they would vote," Henn said.
She also noted that she wasn't aware of an additional bid from the city beyond their initial $3.5 million offer.
"I honestly don't know about another offer from the city," she said.
Henn, who said as far as she was aware the city had not placed any pressure on the church to sell them the properties, said activists trying to paint the church as standing in the way of affordable housing aren't being fair.
"The way the spotlight has been somehow placed on St. Johns Church so that if they don't sell that parking lot for that purpose, affordable housing can't even start in the city, that's absurd," she said. "That would be absurd to any thinking person. What if that parking lot didn't exist? In any municipality, would they give up on the idea of affordable housing? No," she said, answering her own question.
"Forget my church affiliation. If I'm simply a citizen with common sense I would think that one city block cannot be the key to a whole program.
"If I start at my base assumption that churches, like individual human beings, like businesses, shops, retail shops, grocery stores, people and organizations have [a] right to own private property and to do what they wish — to sell it to a buyer of their choice," Henn said. "This kind of pressure brought on any organization is very dismaying to me because I'm old enough and smart enough to understand that pressure that is brought on one individual or organization can be brought on another, and this should not be happening in a healthy community and a free and respectful atmosphere."