Bible Society Battles ISIS for Middle East's Deaf Community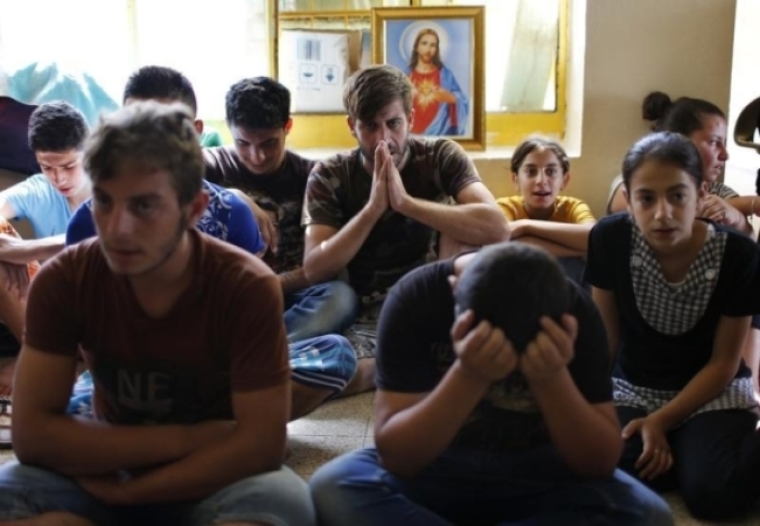 The Deaf Bible Society, an organization reaching out to deaf people in the Middle East, has said it is trying to minister to the people before they can be manipulated by the Islamic State terror group.
"The Lord's really given us an opportunity to make an impact with the Gospel among the deaf, today unlike any other time in history," says J.R. Bucklew, president of Deaf Bible Society, in an article published by Mission Network News on Monday.
"While the hearing community is pushing the deaf aside," Bucklew added, "the deaf Church has an opportunity to grow exponentially.
Earlier this year it was reported that IS, which has conquered territory across Iraq and Syria, is reaching out to deaf people with recruitment videos seeking to lure them into its militant movement.
Back in August, Bucklew told The Christian Post in an interview that many in the deaf community may get a "false empowerment" from the IS video, because it speaks to them in their sign language, and promises to give them a place, and give them stature. Groups like DBS, however, want to show them something different.
"So, we have to provide them a resource that they can look at. It's not my words. It's not your words. It's just God's words, so that they can gauge and say what is true hope. Not only hope for today, but hope for eternity," he added back then.
The United States and its coalition of international allies has continued bombing terror targets in Syria throughout the year, but the DBS president noted that because of the deaf community's isolation, even heading into 2016, a lot of them are not aware of a good deal of the news surrounding the terror group.
That is why Bucklew said it is so important to reach the deaf community and present it with the alternative of the Gospel as a stark contrast to IS' allurement.
The organization said that it is partnering with other Bible translation organizations to share the Bible using a 2-by-2 program.
"Because the [larger] community doesn't speak sign language and can't recognize sign language in this region, there's an openness for the deaf Church to grow through this 2-by-2 program," he explained.
Bucklew revealed in his August interview with CP that one of the main challenges is that close to 95 percent of the world's deaf population is functionally illiterate.
"We built the text based on the spoken language, based on sound. So, even for the deaf that learn to read, it's mostly just memorizing symbols that represent a sound that they have no way to identify with," he explained.
"Then they are just matching symbols with things that are tangible in front of them. The spoken language in a text form is always a second language to them. They are not able to identify with them as you would a sign language."