Bible Society Fined Over $130K for Cyber Hack of Over 400,000 Christian Donors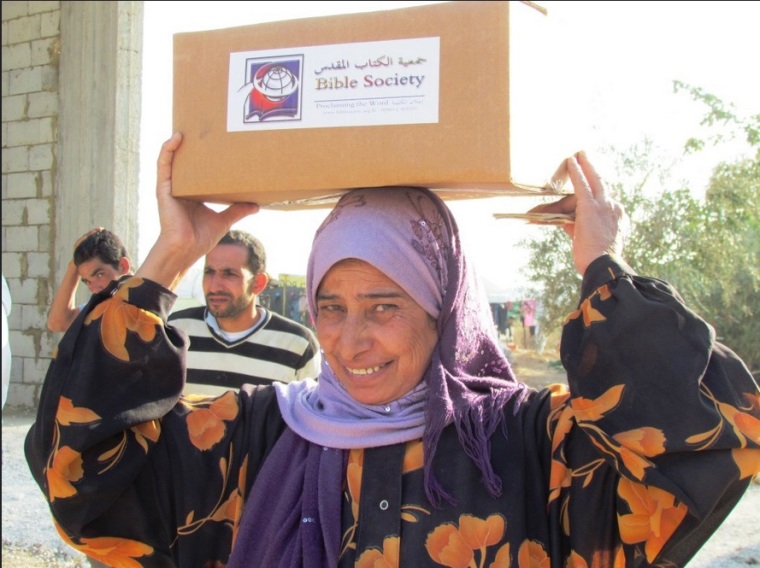 Authorities in the U.K. have fined the Bible Society $130,000 for failing to protect the personal details of its more than 400,000 supporters. Officials say the data breach will likely disclose the "religious identity" of the charity's backers and cause them "distress."
Hackers gained access to home addresses, telephone numbers and bank accounts of 417,000 Bible Society supporters due to the "weak password" of one the charity's databases in November 2016, the Information Commissioner's Office said this week, according to The Telegraph.
"The Bible Society failed to protect a significant amount of personal data, and exposed its supporters to possible financial or identity fraud," Steve Eckersley, the ICO's head of enforcement, was quoted as saying.
Eckersley added, "Our investigation determined that it is likely that the religious belief of the 417,000 supporters could be inferred, and the distress this kind of breach can cause cannot be underestimated."
A source close to the Bible Society told the newspaper that the ICO is not right in concluding that its supporters wanted their Christian beliefs to remain private.
ICO said, "Cyber-attacks will happen, that's just a fact, and we fully accept that they are a criminal act. But organizations need to have strong security measures in place to make it as difficult as possible for intruders."
The Bible Society released a statement. "No other Bible Society account was — or could have been — compromised by the attack as robust cyber security measures were — and remain — in place across the organization," it said. "At no point did this breach involve or affect our website or associated online Bible Society accounts."
The charity added that it had "acknowledged, from the outset, the significance of the data security incident and we have taken it very seriously."
In February, the Bible Society was ranked No. 28 of the 100 best nonprofits to work for in 2018.
The Bible Society has been working for more than 200 years to offer the Bible to the world. "Their efforts have won admiration from royalty, from Edward VII through to the current monarch, Elizabeth II," noted the Best Companies Index. "Their work has survived through the unfolding events of two world wars and persevered to find openings in Communist Russia and the Cultural Revolution of China."