Bible teachers' failed prophecies on End Times have damaged evangelicals' credibility: theologian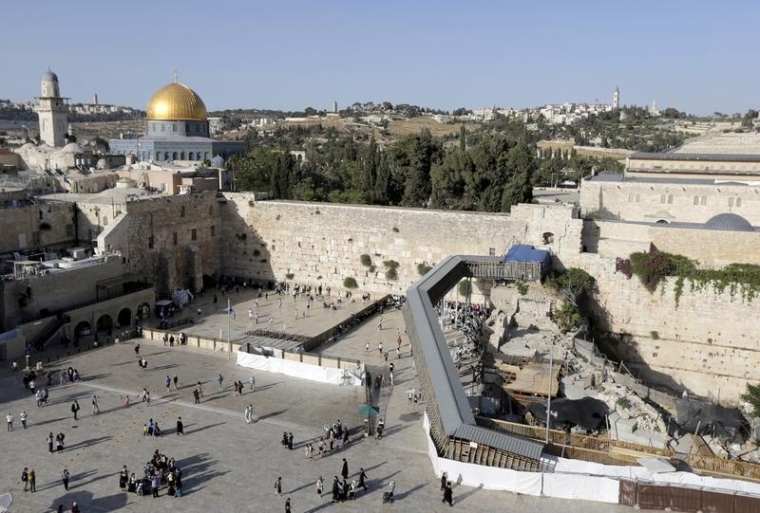 Bible teachers making predictions for when the End Times will arrive, which prove to not be true, has led to damages to the credibility of evangelicals, a Christian author and theologian has said.
Kenneth R. Samples, the senior research scholar of philosophical and theological apologetics at Reasons to Believe, tackled on Tuesday several questions people have when it comes to End Times prophecy.
The questions and comments were framed in responses to his 2013 book Christian Endgame: Careful Thinking about the End Times, which warned about excessive speculation regarding the timing of Jesus Christ's return to earth.
One person wrote: "I am convicted on the basis of God's Word that we're definitely living in the end times. There's no doubt about it. Scripture seems very clear to me — I can read the signs of the times."
Samples replied on the Reasons to Believe website that such convictions might indeed prove to be true.
"The Lord's people rightly look forward to the Parousia (Second Coming). But I would suggest greater caution because the same sort of comments have been made by prophecy enthusiasts throughout church history," he warned.
"Many, unfortunately, went further and set dates that were wrong — causing nonbelievers to doubt the truth of the Christian faith. Just in the last 50 years alone, several prominent Bible teachers have set dates and acted, in my opinion, eschatologically irresponsible, and evangelical Christianity's credibility suffered because of it," he added.
Among many others, former Family Radio president and co-founder Harold Camping became infamous for his multiple failed end times predictions.
Camping had urged Christians to leave institutional churches which he claimed had gone apostate in preparation of the End Times, which drew significant controversy.
Russell Moore, president of the Ethics & Religious Liberty Commission of the Southern Baptist Convention, also warned last year that some people may be driven away from the faith due to failed predictions.
"Sometimes people reject the good news of Christianity while never knowing that what they are turning aside isn't, in fact, anything that Jesus or those He sent said at all," Moore said, adding that "any day could be Judgment Day."
Other comments Samples responded to included one that claimed that "much of what the Bible describes prophetically is happening right before our eyes" and is not a matter of interpretation.
The senior research scholar at Reasons to Believe responded:
"All of the propositional content of Scripture must be interpreted. Only the Holy Spirit knows all the truth of Scripture intuitively. And as the apostle Peter notes, some people's interpretations of Scripture are in fact wrong (2 Peter 3:16). So all of us must be careful. Moreover, if a person hasn't studied all the major eschatological positions carefully, then that person should be even more cautious."
Samples affirmed that the Bible has a lot to say about End Times prophecy, but insisted that interpreting it is not easy.
"It is unfortunately true that eschatology is one of the most divisive areas in Christian theology. That is why my little primer on eschatology spends so much time emphasizing what we can all agree on," he said.
"In my book, I call it 'Mere Christian Eschatology' (see chapter 3), and I hope it helps Christians avoid unnecessary obstacles as we seek to bring nonbelievers to faith in Christ."