Biden admin. reverses Trump-era ban on fetal tissue research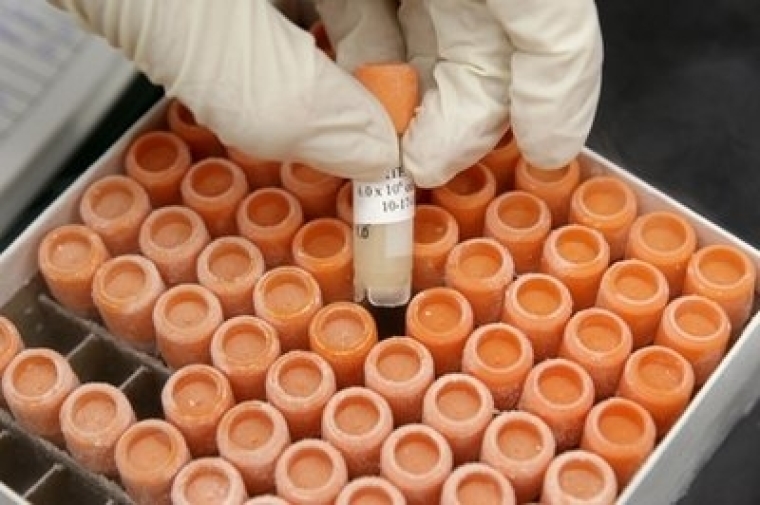 The National Institutes of Health on Friday decided to disband an independent advisory board that reviews applications for federal funding of projects outside the NIH that use fetal tissue from aborted babies in their research. The advisory board was established two years ago by former President Donald Trump.
The Trump administration's policy required all applicants for NIH grants involving fetal tissue from elective abortions to be reviewed by an ethics board, but a notice released by the NIH Friday states that "HHS/NIH will not convene another NIH Human Fetal Tissue Research Ethics Advisory Board."
It says, "HHS is reversing its 2019 decision that all research applications for NIH grants and contracts proposing the use of human fetal tissue from elective abortions will be reviewed by an Ethics Advisory Board."
The notice adds, "NIH reminds the community of expectations to obtain informed consent from the donor for any NIH-funded research using human fetal tissue … and of continued obligations to conduct such research only in accord with any applicable federal, state, or local laws and regulations, including prohibitions on the payment of valuable consideration for such tissue."
The National Right to Life Committee condemned "this sickening decision by the Biden administration."
"Tiny human babies are aborted by abortionists and then exploited to be farmed for their organs and tissue for use in experiments," Carol Tobias, president of National Right to Life, said in a statement. "The Biden administration and HHS Secretary Xavier Becerra have dismantled the process of making researchers meet any ethical standards when it comes to harvesting the body parts of aborted children for research."
During a House Appropriations subcommittee hearing on Thursday, HHS Secretary Xavier Becerra had indicated that the NIH's fetal tissue policy could change, The Hill reported.
"We applaud the Biden administration and Secretary Xavier Becerra for prioritizing science and reversing the Trump administration's arbitrary barriers to both extramural and intramural researchers on the use of fetal tissue in scientific research," Reps. Suzan DelBene, D-Wash., Mark Pocan, D-Wis., and Jan Schakowsky, D-Ill., leaders of a group of 26 Democratic House members calling for the lifting of the restriction on research involving fetal tissue from elective abortions, said.
Tom McClusky, president of March for Life Action, called it "a gross violation of human dignity," in a statement to The Christian Post. 
The ethics board had been set up by the Trump administration in 2019 to review applications for funding of such research conducted outside of NIH facilities. It recommended withholding federal funding from 13 out of 14 research proposals — through grants or contracts — involving the use of fetal tissue.