Biden criticized for 'tone-deaf' remark comparing Hawaii wildfires to almost losing his Corvette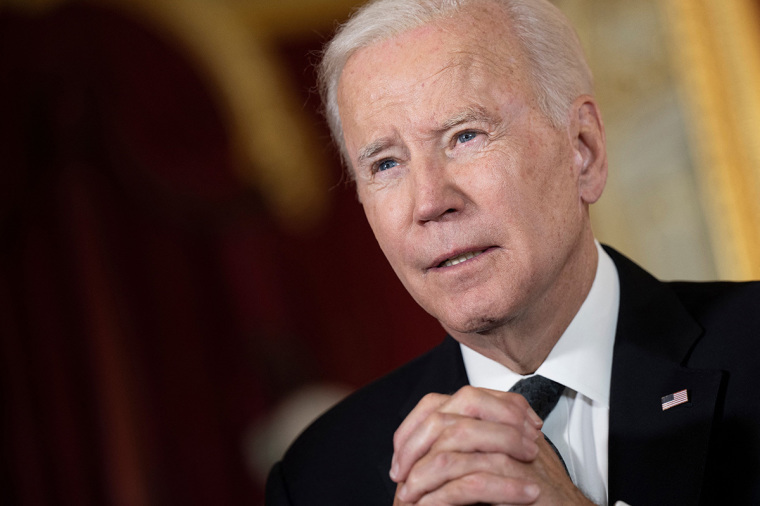 President Joe Biden is facing criticism for attempting to empathize with the victims of the Hawaii wildfires that have killed over 100 people by comparing it to his experience with a small kitchen fire. 
Biden traveled to Hawaii earlier this week, nearly two weeks after wildfires broke out in Maui County that have caused 115 confirmed fatalities as of Tuesday. The latest update by Maui County Tuesday reveals that the Olinda and Kula fires are 85% contained after burning a combined 1,283 acres, while the Lahaina fire is 90% contained after damaging about 2,170 acres. According to county officials, between 1,000 and 1,100 people remain unaccounted for as the search for survivors continues. 
As the president addressed victims of the wildfires in the hard-hit community of Lahaina, he declared that he didn't "want to compare difficulties" but insisted that he and First Lady Jill Biden have "a little sense" of "what it's like to lose a home."
The 80-year-old recalled how more than a decade ago, lightning struck "a little lake that's outside of our home" that "hit the wire that came up underneath our home into the heating ducts, air conditioning duct."
"To make a long story short, I almost lost my wife, my '67 Corvette and my cat," he added.
A news story about the blaze, which took place on Aug. 1, 2004, described it as "a small fire that was contained to the kitchen." Cranston Heights Fire Chief George Lamborn stated that "the fire was under control in 20 minutes." 
Biden's comparison of the minor fire that broke out at his house 20 years ago to the devastating wildfires that have engulfed Maui did not sit well with his critics or Hawaii residents impacted by the natural disaster.
In an appearance on Fox News Tuesday, former House Speaker Newt Gingrich, a Republican, claimed Biden is "nuts" and "out of touch with reality." 
"How can you stand in Lahaina surrounded by death and talk about your '67 Corvette?" Gingrich asked.
In a Tuesday post on X, formerly known as Twitter, Fox News host Jeanine Pirro slammed Biden as a "narcissistic egomaniac who is trying to make the devastating wildfires in Hawaii all about HIMSELF." 
Joe Biden is a narcissistic egomaniac who is trying to make the devastating wildfires in Hawaii about HIMSELF. #TheFivepic.twitter.com/yJUUrMLNei

— Jeanine Pirro (@JudgeJeanine) August 23, 2023
Lahaina resident Amanda Cassidy, who lost her home to a wildfire, appeared on Fox News Tuesday to react to the president's visit. She characterized Biden's comment about the small fire as "tone-deaf." 
Cassidy stressed that while she can "understand how he was trying to meet us somewhere and say 'I understand,'" she maintained that his 2004 experience is "nothing that compares to what happened to our community, our beautiful little town and the families and the children that were lost and the disabled and the elderly."
She asserted, "a car and your kitchen is kind of just a little sad to hear." 
"Lahaina is so hurt right now and it was tone-deaf," Cassidy reiterated.
Biden has received other criticism for his response to the Maui wildfires.
Last week, the president sparked outrage after he answered a question from a reporter about the situation in Maui by offering "no comment." The exchange took place as Biden was vacationing in Rehoboth Beach, Delaware. 
The White House continues to defend its response to the Hawaii wildfires. In a statement posted Monday, the Biden administration touted its "whole-of-government effort" to address the disaster. It stated that more than 1,000 federal personnel have been deployed to the island and $8.2 million in assistance has been approved for affected households. 
The Federal Emergency Management Agency has also provided meals, water, cots and blankets for those displaced by the wildfires.