Biden, Psaki and pro-life groups react as Texas heartbeat law goes into effect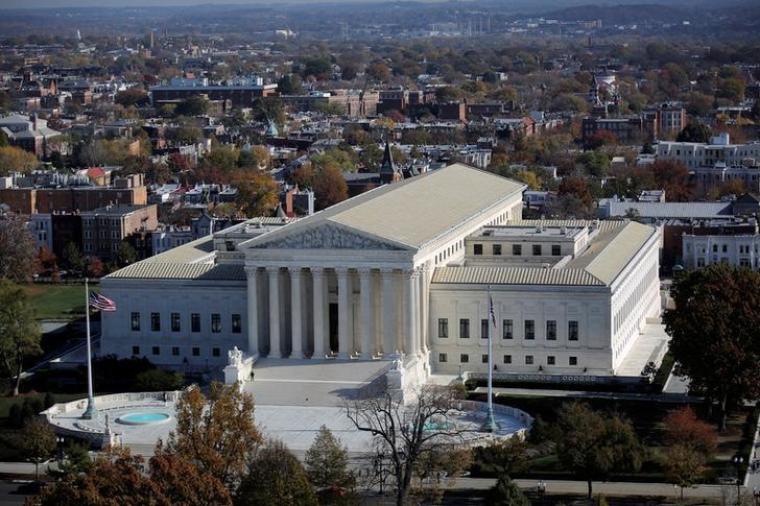 As Supreme Court upholds the law, dissenting justices decry 'breathtaking act of defiance'
The U.S. Supreme Court denied the application for injunctive relief filed by abortion groups on procedural grounds Wednesday night, striking a blow to their effort to block the law.
By a vote of 5-4, the Supreme Court rejected the attempt to block the law, with Justices Samuel Alito, Amy Coney Barrett, Neil Gorsuch, Brett Kavanaugh and Clarence Thomas forming the majority opinion and Chief Justice John Roberts joining Associate Justices Stephen Breyer, Sonia Sotomayor and Elena Kagan dissenting.
The majority opinion notes that the decision to allow the law to remain in place "is not based on any conclusion about the constitutionality of Texas' law, and in no way limits other procedurally proper challenges to the Texas law, including in Texas state courts." The majority opinion cites a variety of reasons why it was unable to strike down the law.
The opinion specifically mentioned that "it is unclear whether the named defendants in this lawsuit will seek to enforce the Texas law against the applicants in a manner that might permit our intervention" as well as the fact that "the State has represented that neither it nor its executive employees possess the authority to enforce the law either directly or indirectly." Therefore, the majority concluded that "we cannot say the applicants have met their burden to prevail in an injunction or stay application."
In one of several dissents written following the decision, Roberts explained that the Texas Legislature "essentially delegated enforcement of [its] prohibition to the populace at large."
Roberts wrote that he would have granted "preliminary relief" to preserve the status quo regarding abortion law in Texas "so that the courts may consider whether a state can avoid responsibility for its laws in such a manner." 
Breyer, the oldest and longest-serving liberal jurist on the court, indicated that he would have granted the request of the plaintiffs because the Texas law violates a woman's "constitutional right to obtain an abortion during the first stage." Breyer also warned that "the very bringing into effect of Texas's law may well threaten the applicants with serious harm" by causing clinics to lose profits on later-term abortions that bring in more money. 
Sotomayor, one of two justices appointed by former President Barack Obama, accused her colleagues of opting to "bury their heads in the sand" rather than "enjoin a flagrantly unconstitutional law engineered to prevent women from exercising their constitutional rights and evade judicial scrutiny."
According to Sotomayor, "the Act is a breathtaking act of defiance — of the Constitution, of the Court's precedents, and of the rights of women seeking abortions throughout Texas."