Biden vs. Ryan VP Debate to Present Two Different Catholic Worldviews
Thursday's vice presidential debate between Vice President Joe Biden and Wisconsin Congressman Paul Ryan at Centre College in Danville, Ky., will focus on domestic and foreign policy issues, while also pitting one self-professed Catholic against another.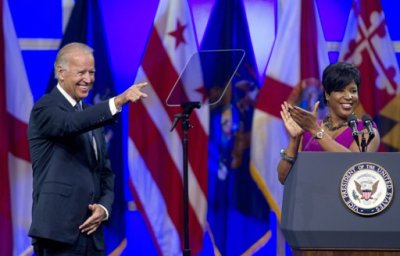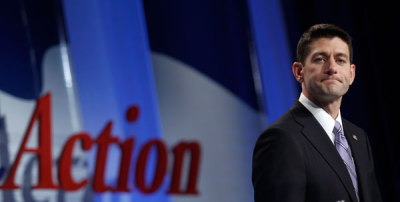 The vice presidential debate follows last week's first presidential debate that was focused on the economy, where most critics agreed that GOP candidate Mitt Romney held the edge over President Barack Obama. Many have suggested that this is now Biden's opportunity to push the Obama campaign back on track, and even Ryan has said he expects Biden to launch a fierce attack against him.
"Because they had such a bad debate, Joe Biden is just going to come flying at us," the congressman said, adding that he expects the VP to go after him "like a cannon ball."
"It seems pretty clear that their new strategy is just basically to call us liars, to descend down into a mud pit, and hopefully with enough mudslinging back and forth – and distortion – people get demoralized and they can win by default," Ryan added.
Biden, on the other hand, is said to be preparing for his debate against Ryan much like an NFL team would prepare for a critical game, studying his opponent's past speeches using tapes, and preparing a pointed strategy.
"I think he was a little taken aback at the brazenness with which Gov. Romney walked away from so many of the positions on which he's run, walked away from his record," Obama campaign senior adviser David Axelrod commented, who is also helping Biden prepare for the VP debate.
"Vice President Biden is used to this. He's been in public life a long time and he's used to debates. Look, I think he just has to go out there and prosecute the same case the president was prosecuting," Obama campaign senior adviser Robert Gibbs added.
Observers are mostly expecting a close debate that will touch on various issues – and viewers are likely to be interested to see how the Obama campaign responds to the fallout over the presidential debate last week.
"A lot of people will be tuning in to see how Vice President Biden tries to make up for the president's belly flop last week," commented CNN Chief White House Correspondent Jessica Yellin.
A CNN/ORC International poll projected that 55 percent of likely voters believe Ryan will do better in the debate, while 39 percent said they are expecting a Biden win.
Two Very Different Roman Catholic Worldviews to Collide?
The vice presidential candidates' division in worldviews is also readily evident in the different representations they hold of their faith. While both men profess to be Roman Catholic, they stand on opposite ends of the spectrum when it comes to some of the most talked-about issues that have divided America for many years.
Much like the official Roman Catholic position, and the GOP platform which he represents, Ryan defends the traditional definition of marriage as a union between one man and one woman.
"The things you talk about, like traditional marriage and family and entrepreneurship, these aren't values that are indicative to any one person or race or creed or color. These are American values, these are universal human values," Ryan said at a town hall meeting in Cincinnati, Ohio, earlier in September.
The Wisconsin congressman is also staunchly pro-life – he has said he is opposed to abortion in all forms, even in cases of rape and incest, which differs from the stance of Romney, who is supportive of such exemptions.
Biden has also stood by his party's official platform, which is both in favor of same-sex marriage and abortion.
"I am absolutely comfortable with the fact that men marrying men, women marrying women and heterosexual men marrying women are entitled to the same exact rights. All the civil rights, all the civil liberties. And quite frankly I don't see much of a distinction beyond that," Biden said in May, which some observers said forced President Obama to speak out and clarify his own stance on same-sex marriage, which he eventually expressed support for.
Despite going against official Roman Catholic Church doctrine, Biden's stance may be seen to mirror more closely American Catholics' split opinions on the issue. A 2009 Gallup report highlighted that division, noting that although 40 percent of U.S. Catholics support abortion, or pro-choice views, a slight majority, or 54 percent, are also supportive of homosexuality.
Biden has also described himself as a "social justice" Catholic who connects with blue-collar Democratic Catholics, while Ryan's proposed budget cuts that threaten social programs for the needy have been panned by observers questioning how his plan aligns with the Roman Catholic teachings to help the poor.
"The Ryan budget does not address debt nor fiscal responsibility. What it does is take care of the very wealthy at the risk of the middle class and people who are poor. That is contrary to Catholic teaching," commented Rep. Rosa DeLauro of Connecticut.
"Those principles are very, very important," Ryan said in defense of his plan. "And the preferential option for the poor, which is one of the primary tenets of Catholic social teaching, means don't keep people poor, don't make people dependent on government so that they stay stuck at their station in life; help people get out of poverty, out into a life of independence."
The vice presidential debate is on Thursday at 9:00 p.m. EST and will be moderated by Martha Raddatz, ABC News' Chief Foreign Correspondent.