Bikini Protest in France Goes Viral After Brutal Beating of 21-Y-O Woman by Muslim Teens in Park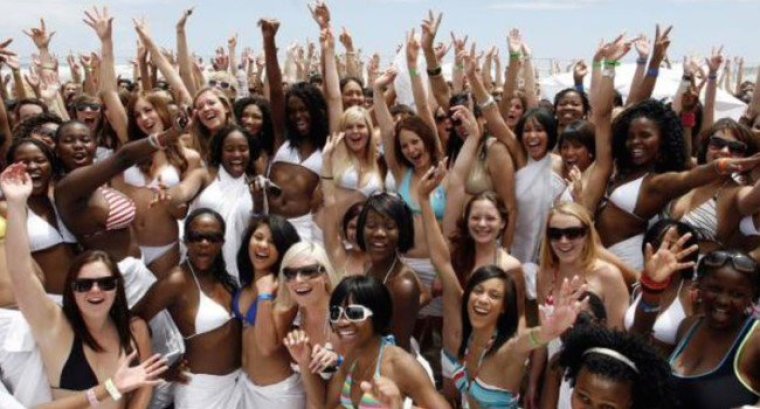 A 21-year-old French woman was allegedly attacked by a group of Islamist women for wearing a bikini in a public park in France.
Protesters responded with a bikini rally in the park named Léo Lagrange in Reims, northern France, to express their outrage about the incident. Hundreds more took to social media using the hashtag #JePorteMonMaillotAuParcLeo, which means I wear my swimsuit to Park Leo, causing the hashtag to go viral.
The young woman, Angelique Sloss, was sunbathing with two friends at the park when she was allegedly set upon by a gang of five young women between the ages of 16 to 24 years old.
All the attackers have since been arrested and are scheduled to appear in court later this year. The oldest three women — Ines Nouri, Zohra Karim and Hadoune Tadjouri — are set to appear in court in September.
Authorities say the attackers were from a largely Muslim housing estate.
The incident began when one of the Muslim women allegedly shouted at Sloss for acting "immorally" by wearing a swimsuit in public. Sloss responded and the women began slapping and punching her.
A passerby eventually broke up the attack. The bikini protest and campaign was organized by an anti-racism organization called SOS Racisme in France.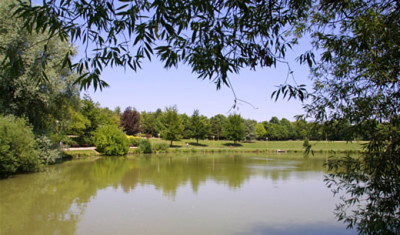 Women and men joined the campaign and have taken photos of themselves wearing swim suits in public parks and beaches and posted them on Twitter to show their support.
One Twitter user wrote: "All women are free to wear what they want, and no one can decide for them."
Another wrote: "I'm posting a photo to say no to the draconian oppression of liberty."
While many in France assumed the attack was religiously-motivated, the Mayor of Reims, Arnaud Robinet, said: "We have to be very careful not to jump to conclusions. All the same, I can understand why people have assumed that this attack had religious motives. If that turns out to be the case, it is a very serious incident."
A poll by Le Monde newspaper in 2011, found that many French and Germans consider Islam a "threat" to their national identity.
France and Germany have the largest Muslim population in Europe, with about 5 million in each country.
In 2010 Germany's Angela Merkel conceded that her country's multicultural society had "failed" while a number of French politicians have complained about the growing influence of radical Islam.