Bill and Melinda Gates to Donate $50 Million to Fight Ebola Crisis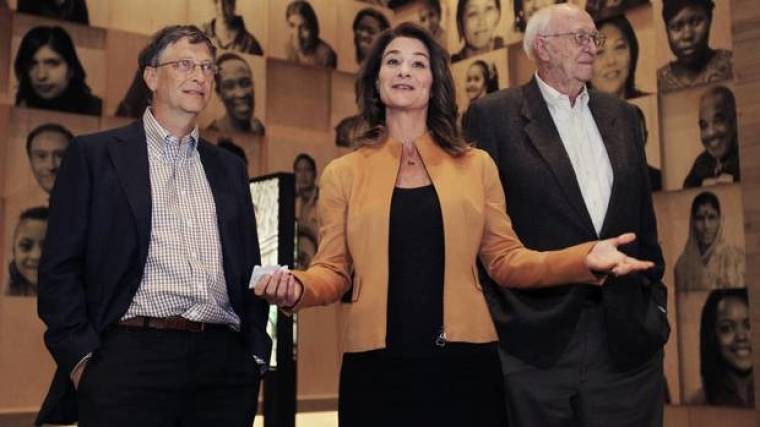 The Bill and Melinda Gates Foundation, one of the largest charities in the world, has said that it will pledge $50 million to help fight the Ebola virus crisis in West Africa, which has killed over 2,200 people.
The foundation said in a statement that the money will help international relief groups and national governments "to purchase badly needed supplies and scale up emergency operations in affected countries."
It will also "work with public and private sector partners to accelerate the development of therapies, vaccines, and diagnostics that could be effective in treating patients and preventing further transmission of the disease."
Reuters noted that the organization, which regularly pledges millions in development and relief work across third world countries, has already committed more than $10 million to fight Ebola, and will send another $2 million to the CDC to support incident management, treatment, and health care system strengthening.
The deadliest outbreak of the Ebola virus in history has killed over 2,200 people and infected 4,300, with the West African countries of Guinea, Liberia and Sierra Leone most affected. The outbreak has also spread to Nigeria and Senegal, and there have been rising concerns that it could make its way into other countries as well.
President Barack Obama announced earlier this week that he will send U.S. troops to West Africa to help fight the outbreak, describing the situation as a serious national security concern.
"We're going to have to get U.S. military assets just to set up, for example, isolation units and equipment there to provide security for public health workers surging from around the world," Obama said.
"If we don't make that effort now, and this spreads not just through Africa but other parts of the world, there's the prospect then that the virus mutates. It becomes more easily transmittable. And then it could be a serious danger to the United States," he added.
The Centers for Disease Control and Prevention also warned that the virus is "spiraling out of control," with CDC director Dr. Tom Frieden criticizing countries that have closed their borders and restricted flights from infected countries, noting that such moves hinder relief efforts.
The World Health Organization, which has been keeping close track of the outbreak, has said that the virus shows no sign of stopping.
"The number of new cases is increasing exponentially," WHO said, calling the situation a "dire emergency with ... unprecedented dimensions of human suffering."
Relief groups and humanitarian agencies have set up numerous Ebola treatment centers across the infected countries where they provide much needed help. But because of the nature of the virus, many doctors and health workers have themselves been infected due to working in close proximity with the patients.
The U.N. has estimated that close to $600 million will be needed in supplies to counter the epidemic. The U.S. government has already helped substantially, sending $110 million to West Africa, while The U.S. Agency for International Development pledged it will make another $75 million in funds available.
BBC News reported that the British government has also stepped in and committed $40 million to fight Ebola, while the European Union has pledged funding worth $180 million to help West African governments strengthen their health services.