Bill Cosby's Nephew Compares Uncle's Rape Allegations to Biblical Story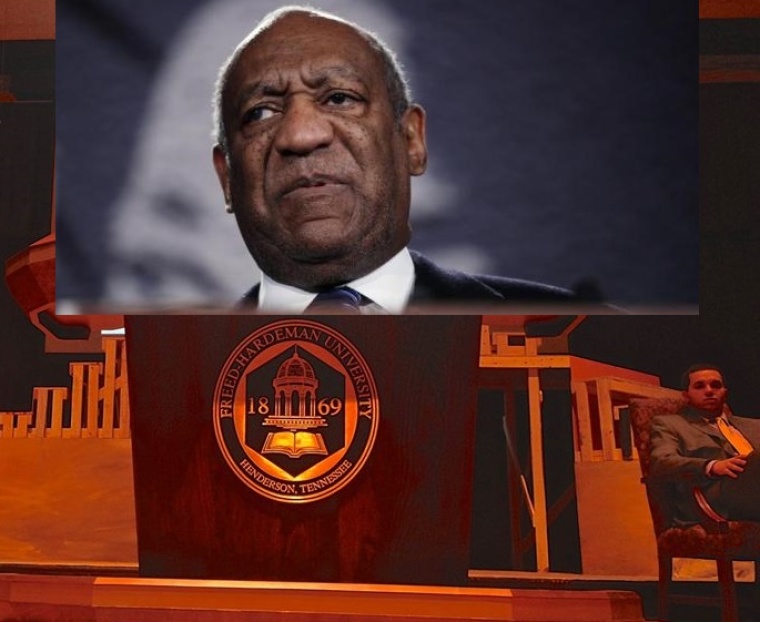 Bill Cosby has been facing multiple rape allegations that have resurfaced from the past, and now his nephew is defending the comedian by comparing the ordeal to a story in the Bible.
Cosby, the 77-year-old comedian, seemed to be the object of the world's affection as the television father known as Cliff Huxtable on "The Cosby Show" that aired in the 1980s and 1990s. While the show has managed to stay in syndication long after it stopped producing episodes, seemingly long-forgotten rape allegations have made their way back into mainstream media.
Braxton Cosby, the comedian's nephew who is a leading production executive at Cosby Media Productions, told FarrahGray.com that he will stand by his uncle "unless the judicial system can prove otherwise."
Braxton went on to compare his uncle's issues to that of a Biblical story.
"I would be more inclined to compare it to the passage in the Bible where the people of the village were about to stone the woman caught in adultery and Jesus challenged them by saying that the person who is without sin should cast the first stone," Braxton told the website, according to People. "The one difference in this case being that the woman was caught in the act and her accusers brought her forward. I want to remind everyone that we live in the greatest country in the entire world, one that prides itself on the moral law that everyone is innocent until proven guilty."
Last weekend, five women gave The Washington Post interviews about being sexually assaulted and drugged by Cosby years ago. While a plethora of other women have come forth, Cosby's nephew is defending his uncle.
And recently Frank Scotti, a former NBC employee and friend of Cosby, told The New York Daily News that he helped the comedian pay off women and even provided money orders to the publication as proof. While Cosby has remained relatively quiet about the subject, his attorney Martin Singer has continually denied the claims.
"The new, never-before-heard claims from women who have come forward in the past two weeks with unsubstantiated, fantastical stories about things they say occurred 30, 40, or even 50 years ago have escalated far past the point of absurdity," Singer said in a statement, according to the Daily News. "These brand new claims about alleged decades-old events are becoming increasingly ridiculous and it is completely illogical that so many people would have said nothing, done nothing, and made no reports to law enforcement or asserted civil claims if they thought they had been assaulted over a span of so many years."