Bill Nye Is Manipulating Science to Promote Transgenderism, Says American College of Pediatricians Pres.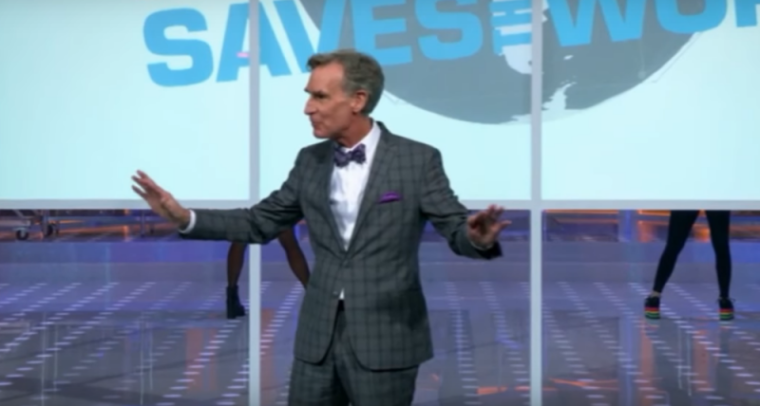 A leading pediatrician and notable social conservatives are decrying Bill Nye's promotion of sexual deviance and the misuse of science to further transgenderism.
On his Netflix show "Bill Nye Saves the World" on Sunday, the man famous for his 1990s series "Bill Nye the Science Guy" cheerily featured "Crazy Ex-Girlfriend" star Rachel Bloom performing a lewd number called "My Sex Junk" and a video called "Ice Cream Sexuality," a clear derision of Christian sexual ethics. Nye's new show occasionally references science and scientific language with the purpose of promoting left-wing causes.
Michelle Cretella, president of the Florida-based American College of Pediatricians, was not amused.
"These sad videos prove that atheistic Darwinians are so committed to blind faith that they very well may be invincibly ignorant," Cretella said in an interview with The Christian Post on Thursday.
"At least eight of the largest and best studies of identical twins in Australia, the U.S., and Scandinavia during the last two decades prove that no one is born homosexual. Identical twins have the same DNA at conception. They are nurtured in equal prenatal conditions. If homosexuality is caused solely by genetics or prenatal conditions and one twin is homosexual, the co-twin should also be homosexual 100 percent of the time," she explained.
"Instead, the studies reveal that this happens only about 11 percent of the time for male identical twins and 14 percent of the time for female identical twins. The predominant things that create homosexuality in one identical twin and not in the other have to be post-birth factors."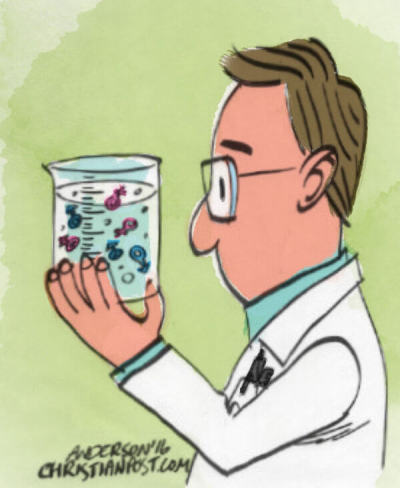 The same holds for transgenderism, she continued.
"The largest twin study to examine transsexualism was conducted by Dr. Milton Diamond in 2013 and found that identical twins were both transsexual only 20 percent of the time. This means that post-birth factors account for 80 percent of what caused their transgender feelings," Cretella said.
Cretella further noted that British anthropologist and author of Sex and Culture, J.D. Unwin, studied 86 societies spanning 5,000 years of history and found "a distinct correlation between increasing sexual freedom and social decline."
"When social regulations forbid indiscriminate satisfaction of sexual impulses, the sublimated sexual impulses are channeled into a 'social energy' that builds society," she said of his research.
"Conversely, he found no instance in which a society retained its creative energy after abandoning monogamous male-female relationships," she added.
The bottom line, she maintained, is that the "'born that way sexual spectrum and gender fluidity claim' is not only unscientific; evolutionarily speaking, it is an unfit trait."
Notable conservatives were particularly repulsed as Bloom's song contained references to anal sex, her genitals having a "metaphorical voice," and something called a "sex stew," with a line in song suggesting scientific legitimacy to these things: "It's evolution, it's nothing new."
"If this seems rather unscientific to you — if you wonder why a talking vagina with obvious self-control problems is being trotted out by the self-proclaimed Science Guy — you're not alone. You're rational. You might even be using some scientific thinking. But this is demonstrative of the Left's take on science: Science is actually just the name for anything the Left likes," wrote the Daily Wire's Ben Shapiro at National Review on Wednesday.
Nye's "science" amounts to a "leftist religion" which "isn't interested in science in the slightest. It's simplistic and simple-minded virtue signaling," he said.
Emily Zinos, a consultant with Ask Me First MN, a project of the Minnesota Family Council in partnership with the Family Policy Alliance, told CP that transgenderism masked as science has regrettably affected her children's public charter high school that was once ranked No. 1 in the state of Minnesota by US News and World Report.
"Though the school's science program was well-regarded and intensely rigorous, it became apparent that it was in serious danger when the school's most senior science instructor used his credentials to back a gender inclusion policy that redefined sex as gender identity."
The teacher even publicly argued with another board member, who happened to be an accomplished scientist herself, that intersex conditions prove that biological sex is not just male and female, she added.
"No biology instructor should ever be caught defending the idea that rare anomalies disprove the rule that humans are a sexually dimorphic species," Zinos said.
This year, the school was removed from the top 100 list in US News and World Report.
"Science instructors should be the first to recognize that the transgender agenda demands that we speak untruth about biological sex and they should be the first to reject it's claims," she said.