Bill Nye Spars With Ken Ham Over Ark Encounter's Depiction of Humans and Dinosaurs Living at Same Time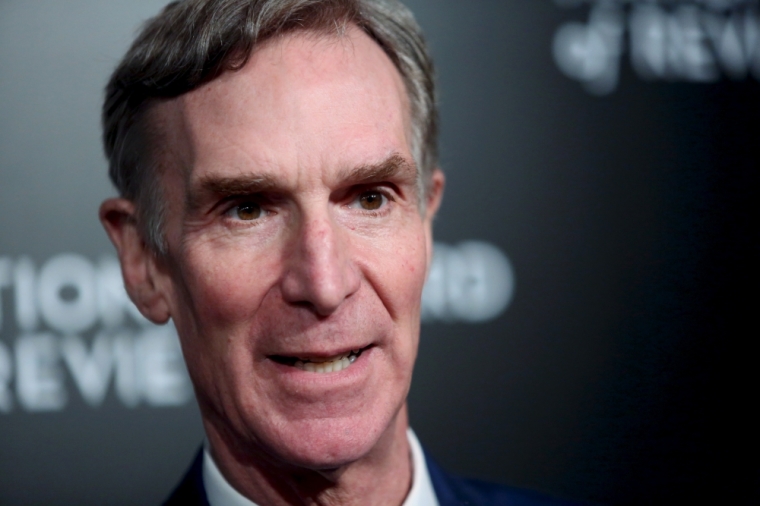 Speaking out against Ken Ham's Ark Encounter theme park that will open to the public next week, Bill Nye, known as "The Science Guy," has argued that there is no way dinosaurs and humans lived at the same time.
Nye shared his thoughts about the large-scale project in an interview with The New York Times earlier this week, where he said: "Humans and ancient dinosaurs did not live at the same time. It's completely unreasonable."
"We're going to raise a generation of kids who are scientifically illiterate," he added.
The NYT article went on to claim that the presentation of the Ark Encounter is wrong, and said that science "has established that the Earth is billions of years old, and no worldwide flood occurred in the last 6,000 years."
Ham, a Young Earth Creationist, slammed the article earlier this week in a message on Facebook, asserting that it smacks of "British tabloidism."
"Many reporters today don't report news — they use their position to push their obvious anti-biblical agenda and denigrate Christians/creationists. Secular reporters often refuse to talk to AiG scientists because of their anti-Christian agenda and don't understand science. And many reporters are so brainwashed by secular evolutionary beliefs, they can't distinguish belief from fact," he said.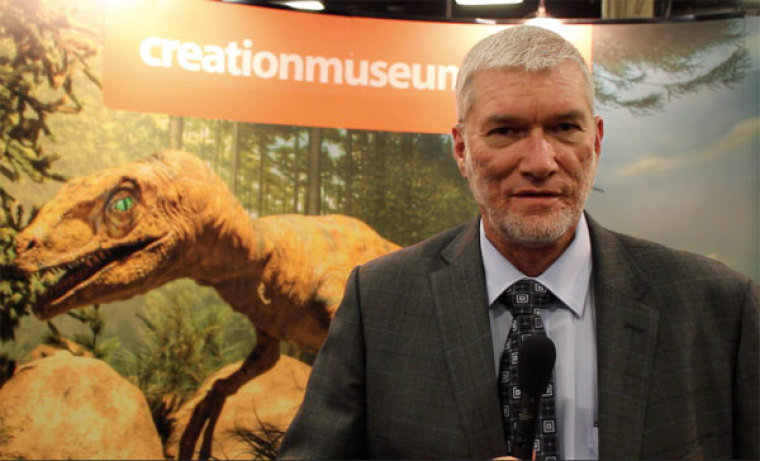 The Ark Encounter, which features a life-size replica of Noah's Ark, is set to open on July 7 in Williamstown, Kentucky.
Ham invited Nye back in May to tour the Ark Encounter, and said he is reaching out to him in friendship.
"I want to publicly invite Bill Nye to come visit the Ark, I want to show him personally, or just show him where the entrance is, and let him go on his own, whatever he wants to do," Ham said in a video message at the time.
"I'd be thrilled to be able to show Bill Nye through the Ark, and so I'll be interested to know if people out there think Bill Nye will take up my invitation. I hope that he does," he added.
Nye, who advocates for evolution, sparred with Ham in a debate back in February 2014 at the Creation Museum. The "Science Guy" later explained that he participated in the debate because he wants to stop what he called "dangerous information" about the natural world being pushed on some classrooms.
"This is deeply important to me," Nye said at the time.
"And I hope that in the coming years, awareness will be raised and voters and taxpayers will not let these people with these extraordinary, wrong views about nature — not be allowed to try to get on school boards."
As for the question of whether there will be dinosaurs depicted on the Ark Encounter, Answers in Genesis explained in an article in March that dinosaurs will indeed be present as they fit the description of "unclean, air-breathing land animal" as found in the Bible.
AiG insisted that dinosaurs would fit inside the Ark partly because it was large enough to hold the contents of more than 450 semitrailers.
"We must also consider the size of the dinosaurs. Even the ginormous sauropods and the mighty T. rex started out in eggs roughly the size of footballs. The juvenile beasts would not take up too much space. Another possibility is that smaller varieties within the given kind could have been brought on board," it added.