Bill O'Reilly Explains Why Bill Maher 'Strikes Out' Against Religion
Conservative television host Bill O'Reilly spoke bluntly about his faith and public image in a recent interview, lashing out against atheist Bill Maher and also discussing his own personal faith and how he deals with his "haters."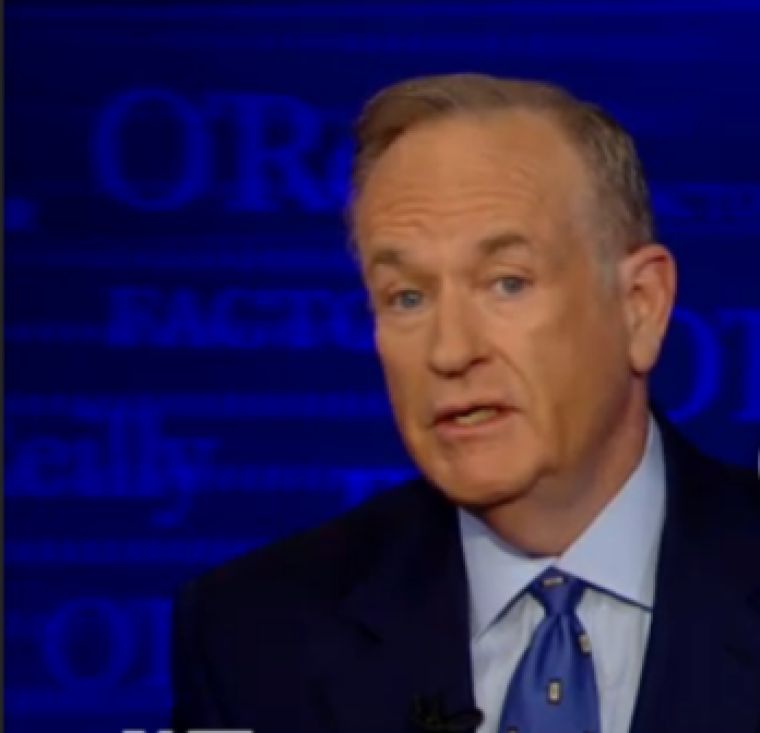 While promoting his book Killing Jesus, released last year, O'Reilly addressed why nonbelievers in the public sphere, such as well-known atheist Bill Maher, are so critical of believers. O'Reilly, who hosts the Fox News show "The O'Reilly Factor," said nonbelievers ridicule religion because they don't want to be judged.
"[Atheists] believe that religious people are judging their behavior, and they don't want to be judged. They want to do what they want," O'Reilly told The Washington Post's Sally Quinn for her OnFaith blog.
"Take a guy like Bill Maher. He's probably the most visible atheist in the American media. Well, Bill Maher does not want to be told what to do. He wants to do whatever he wants. And if it's take drugs, he wants to be able to do that. If it's commit adultery, he wants to be able to do that. Whatever it may be, he doesn't want anybody telling him not to. And the people that would do that would be religious people, so he strikes out against them," O'Reilly continued.
O'Reilly went on to address his "haters" and their possible reaction when they read his Killing Jesus book, the third in a series that includes Killing Lincoln and Killing Kennedy. O'Reilly is known for his sometimes volatile television personality, his conservative political views and his aggressive interview tactics.
The television host told Quinn that he is certain his adamant critics will never read his book because they don't understand who he is or what he does. "The O'Reilly haters are pretty much the people that have no idea what I do. And I like that - I mean, I don't have any problem with people disliking me, and I'll tell you why. I'm not comparing myself, but who was the most hated person in Judea 2,000 years ago?"
"Many, many loved him, but just as many despised him. They're always going to do that. If you speak your mind, you're going to have some who like you and some who hate you."
O'Reilly's Killing Jesus was released in 2013 and is described as a historical account of the life and crucifixion of Jesus of Nazareth. The book is co-authored by historian Martin Dugard.
The television host's comments on Bill Maher come soon after the atheist comedian drew criticism for referring to God as a "psychopathic mass murderer" when discussing the new film "Noah," directed by Darren Aronofsky as a retelling of the bible's Great Flood.
"[Noah is] about a psychotic mass murderer who gets away with it and his name is God. Genesis says God was so angry with Himself for screwing up when he made mankind so flawed that he sent the flood to kill everyone. Men, women, children, babies, what kind of tyrant punishes everyone just to get back at the few he's mad at? I mean besides Chris Christie," Maher joked on his HBO show "Real Time with Bill Maher."
The atheist television host's comments gained widespread criticism from evangelists bloggers, and actors alike. One commenter, conservative radio host Bryan Fischer, argued that Maher was only able to make his offensive comments through God's gift of free will, adding that God is waiting for the comedian to repent for his abrasive words and actions.