Bill O'Reilly Responds to Critics, Will Settle Issue on Tonight's Show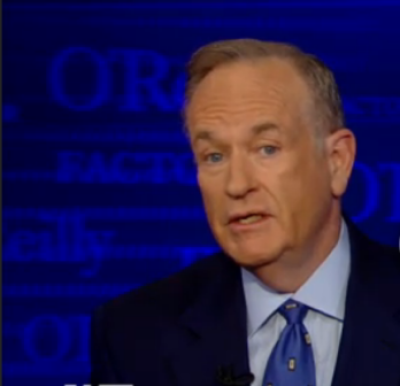 Fox News host Bill O'Reilly has sharply criticized those who recently said that he embellished his time and reporting in Argentina more than 30 years ago.
Seven CBS News correspondents who were alongside O'Reilly in Buenos Aires have challenged his statements about his time abroad, which he described as being in a "war zone." The host of "The O'Reilly Factor" said on his show that he had spent time covering end of the Falklands War but never claimed to have been there.
"I never said I was on the Falklands Islands, as Corn [left-leaning Mother Jones bureau chief David Corn] purports," O'Reilly said on Friday's show. I said I covered the Falklands War, which I did. Mother Jones … is low-circulation, considered by many the bottom run of journalism in America. However, in this internet age, the defamation they put forth gets exposure and so I have to deal with this garbage tonight. I'm sorry."
Also on Friday, Corn released the list of questions he sent to O'Reilly, who reportedly did not answer but instead went to other media outlets in order to respond to the allegations. He has since continued to speak out to other outlets and tell his side of the story.
"I got calls in to Dan Rather, I got calls into all the CBS brass at the time," O'Reilly told Howard Kurtz on the Fox News Channel's program "Mediabuzz." "I'm going to get the video — CBS I think is going to give it to us tomorrow so they can see for themselves. They can see it. I want everybody to read the New York Times article by Richard J Meislin."
Eric Engberg, the CBS News correspondent who alleged that O'Reilly falsified his account, has taken to Facebook to continue his spiel.
"I can provide some eyewitness information on this matter because I was one of the correspondents in Buenos Aires with O'Reilly and the rest of the rather large staff of CBS News people who were there 'covering' the war. We — meaning the American networks — were all in the same, modern hotel and we never saw any troops, casualties or weapons," Engberg wrote. "It was not a war zone or even close. It was an 'expense account zone.'"
"I don't think he was there," O'Reilly said. "I don't think he knows what happened. And I'll tell you why: I left the hotel. Engberg was still in the hotel. This is such a smear, it is unbelievable."
Still, CNN has interviewed seven other reporters from the same time and location as O'Reilly, and none of them support his version of events. O'Reilly promised that he would address and settle the issue once and for all during his show on Monday night.