Billy Graham's Daughter Anne Graham Lotz: How I Saved My Marriage After 'Love Ran Out'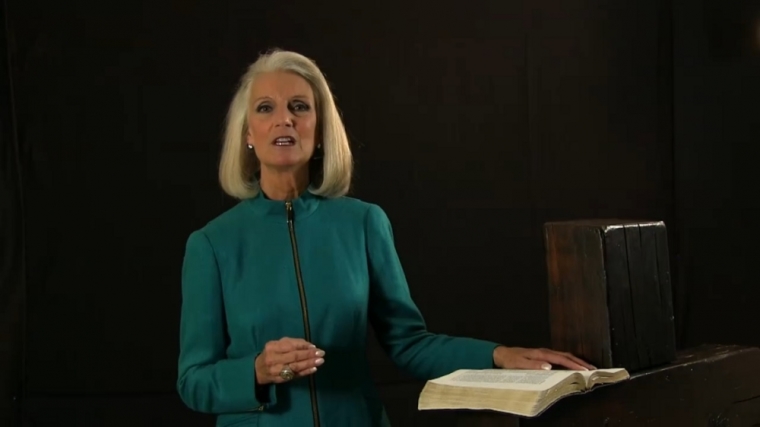 Evangelist Anne Graham Lotz, Billy Graham's daughter, shares what she did when love between her and her late husband, Danny Lotz, ran out and she felt "trapped" in the marriage, and how other Christians can also save their marriage just as she did.
Lotz married Danny, son of a pastor of a New York City church and who practiced dentistry full time, when she was 18, and they had three children within 10 years of their marriage, she recalls in an article published in Charisma News.
"Without my noticing it, the busyness had overtaken me, and I awoke one morning to the realization that I was in a marriage in which the love had run out!" she writes. "I will never forget the panicked, trapped feeling I had as I knelt in prayer, desperately pleading with the Lord for help."
However, she adds, "If you feel trapped in a marriage where the love has run out, praise God! There is hope for you just as there was hope for me."
The healing process begins with inviting Jesus into your marriage, she recommends.
Referring to John chapter 2, about Jesus attending a wedding in Cana of Galilee, Lotz points out, "What a simple yet profound blessing it is to know that the first time the 'curtains' parted and Jesus' glory was revealed was in a home as He celebrated a wedding!"
A Christian couple can witness a miracle amid a crisis in their marriage by inviting Jesus into their relationship, she writes, referring to the crisis that occurred at the wedding ceremony Jesus attended — the wine ran out.
"In that culture and time, running out of wine would cause the newlyweds such humiliation that they would never be able to lift their heads in public again," she explains. "This was a marriage in trouble almost from the moment it began… The loss of love can occur gradually, similar to the way I expect that the wine ran out at the wedding in Cana – one glass at a time until it was gone."
Lotz points out that Jesus' mother, Mary, placed total control of the situation at the wedding in His hands, knowing that He cares.
"Have you placed your marriage and your situation under His authority?" she asks. "Maybe one reason He has allowed you to be in your present crisis is to bring you to the point of complete submission to His will."
That's what happened in her life, she recalls. "I remember getting up early one morning, slipping down on my knees and tearfully asking God once more how I could fix my relationship with Danny."
Referring to 1 John 4, which she read at the time, Lotz says God laid out three very basic principles about her love for Danny. "Love comes from God. Those who are able to love others, including their spouses, are those who have been born of God. Those who are able to love others, even when the love runs out, are those who not only are born of God but also know God."
In that passage, she knew she had been given "the key for changing my marriage – for turning water into wine."
"The key was not to focus on my relationship with Danny but to focus on my relationship with God!" she stresses.
She concludes, "Jesus makes change possible even when the love has run out. He invites you to taste and enjoy the 'new wine' as you thank God from your heart for giving you Jesus!"
Danny, a former basketball player, died last August, after 49 years of marriage. He was found unconscious in the swimming pool of the family's Raleigh home in North Carolina, and after two days of intensive care in the hospital, passed away.
He was remembered as "God's gladiator" for his strong faith.
In July, Lotz recalled the horrible shock she suffered with the death of her husband. "The shock was horrific. But even during the days that followed, I knew that God had not been caught by surprise," she wrote in a blog post.
"Danny's move was not an accident — at least from Heaven's perspective. So I began to look for God's blessings. They were easy to find because He showered them down in abundance, and is still doing so today. But I have had to choose to open my eyes and focus on the blessings instead of on the pain and grief."