Billy Graham Answers: Can I Be a 'Part-Time Christian' and Keep My Sinful Lifestyle?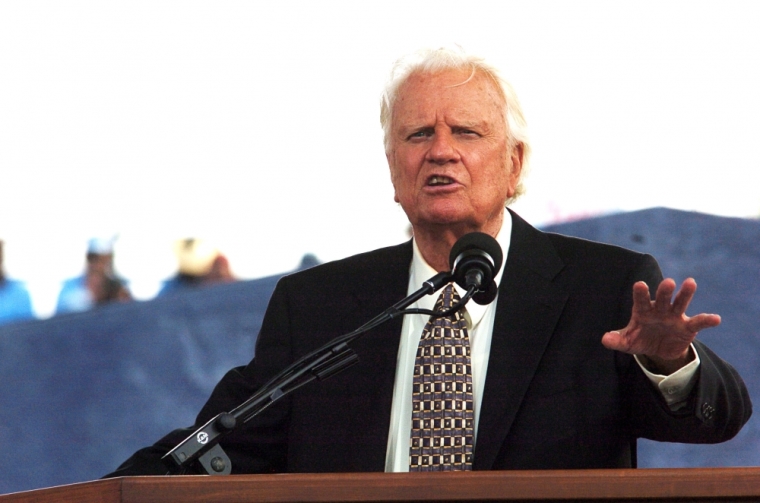 Famed evangelist the Rev. Billy Graham has denounced the concept that believers can be "part-time Christians," calling it impossible, warning that a weak Christian is more vulnerable to temptation.
In an advice column published last Friday by the Billy Graham Evangelistic Association, a person asked Graham about being a "part time Christian."
"Do you think it's possible to be a 'semi-Christian' or a 'part-time Christian'? Sometimes I think that's what I am," inquired the person.
"I really believe in Jesus and want to follow Him, but then I get involved in things I know are wrong, and begin acting like a complete nonbeliever."
Graham responded that "it's not possible" to be a "part time Christian," reasoning that "once you truly come to Christ, God adopts you into His family, and you are His child forever."
"Think of it this way. When you were born, you became part of a family—and nothing can ever change that. Even after you grow up and leave home and establish your own family, you still are part of that original family," wrote Graham.
"And even if you become alienated from your family for some reason and never want anything more to do with them, you'll still be part of that family."
Graham went on to advise the person that they should make sure that they are firmly part of the family of God, which they entered when becoming a believer.
"Make certain of your commitment to Jesus Christ. Then when temptations come, remember how much He loves you, and what it cost Him to make your salvation possible," continued Graham.
"In addition, make it your goal to grow stronger in your faith every day. Remember: A weak Christian is a vulnerable Christian. The Bible says, 'Resist the devil, and he will flee from you. Come near to God and he will come near to you' (James 4:7-8)."
Graham's comments on the possibility of being a "part time Christian" were published a few days before the longtime evangelical preacher celebrated his birthday.
On Monday, Graham turned 98, with his son the Reverend Franklin Graham telling Religious News Service in an interview last week that there will be a modest celebration.
"He likes these cheap birthday cakes that have that lard icing on them," explained Graham to RNS. "I'm going to go get him one of those cheap birthday cakes from the local grocery store, and we'll celebrate his birthday."