Billy Graham Answers: Is It a Sin to Worry About the Future?
Billy Graham Answers: Is It a Sin to Worry About the Future?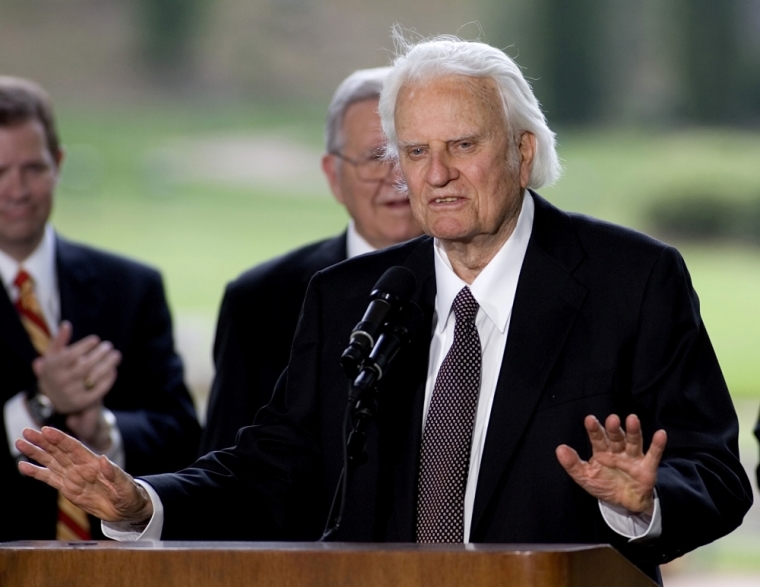 Even though it's not a sin to live in chronic worry and fear, it's not what God wants for people, says world renowned evangelist the Rev. Billy Graham.
On Thursday, Graham gave biblical advice to a self-identifed perpetual worrier who asked: "Is it a sin to worry about the future and all the bad things that might happen to me and my family (as well as the world)? I admit I'm a worrier, but what's really wrong with that?"
Graham responded that while it's "not necessarily wrong" to have concerns about the future, excessive worrying is unhealthy both spiritually and physically.
"But this isn't the same thing as worrying about the future or spending all our time fretting about everything that might (or might not) go wrong. When we do that, we easily become overly stressed and emotionally paralyzed — and may even become physically ill," Graham said.
"More than that, we find ourselves worrying about things we can't control or do anything about — so why worry about them? Jesus said, 'Can any one of you by worrying add a single hour to your life?' (Matthew 6:27)."
Graham went on to note that intense worrying "keeps us from trusting God," when God is in fact the cure for such worrying.
"The cure to worry is trust — trust in God, and trust in His love and protection. God loves us, and the proof is Jesus Christ, who gave His life for our salvation," continued Graham.
"If we can trust God for our eternal salvation, can't we also trust Him for our daily needs? Jesus said, 'Therefore do not worry about tomorrow, for tomorrow will worry about itself,' (Matthew 6:34)."
Graham continued: "… ask Him to help you put your worries into His hands every day. When anxieties come, bring them to God in prayer. When worries threaten, answer them with God's promises."
This is not the first time that Graham has been asked about the question of worry and its effect on one's spiritual life and daily living.
In 2007, Graham received a question from an individual who asked about how "realistic" it was to not worry, especially since that individual's company was at the time laying off many of its employees.
"God knows all about your situation, and you can trust Him for the future because He loves you and knows what is best for you," responded Graham.
"That doesn't mean you shouldn't plan for the future or take whatever steps you can to deal with the possible loss of your job. But it does mean you shouldn't be tied up in knots emotionally and mentally, constantly worrying about what might happen."