Anne Graham Lotz Asks Why People Keep Resisting, Arguing With God Despite His Undisputed Power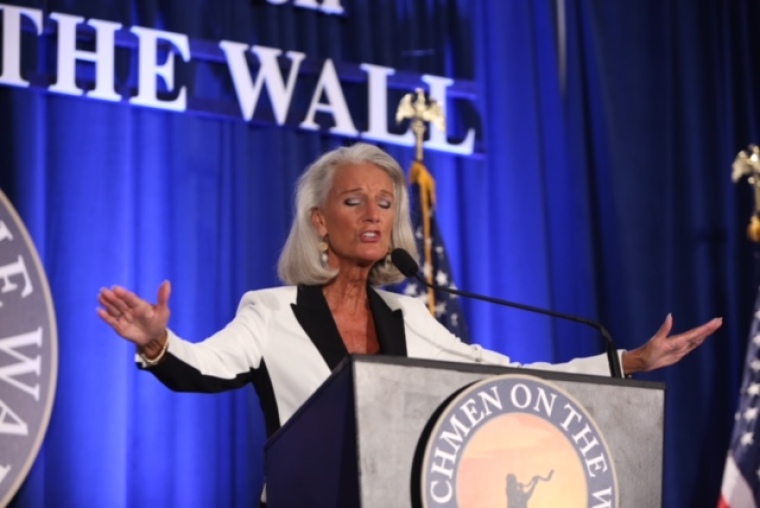 Anne Graham Lotz, the daughter of world renowned evangelist Billy Graham, is asking why people keep resisting and arguing with God despite His undisputed power.
"If God is undisputed in His power in the universe — and He is — why do we argue with Him, resisting His authoritative claim on our lives?" Lotz asked in a Facebook post on Monday.
"He created you and me, He bought us at Calvary, and He is the only One Who has the right to rule our lives. Would you yield the reins of the government of your life to Him? You and I need to stop resisting His will, stop arguing about His purpose, stop complaining about His methods, and just submit to His authority."
The author and evangelist has led a number of revival and prayer initiatives in recent times, calling on Americans and Christians in general to turn to the Bible for encouragement in the midst of a troubled world.
Earlier in August she announced an eight-day Bible listening challenge, calling on believers to "hit life's pause button" and begin really listening to the Word of God in the Bible.
"Do you long for revival? Not just a tent meeting. Not just a series of church meetings, but an outpouring of God's spirit where God's people wake up in their relationship with God. I do. In II Chronicles when King Josiah rediscovered the Word of God, he read it out loud to the people and they experienced revival," she said in another post back then.
"In the book of Nehemiah, after God's people had been in captivity for 70 years, they came back to Jerusalem and Ezra, the Scribe, got up before them and he just read the Word of God, and they had revival," she added.
In her latest post, Lotz reminded Christians of a verse in Revelation 5:9, where John talks about "singing a new song."
Lotz insisted that there is "no greater cure for discouragement" than believers singing a new song about the power and the glory of God.
"When we feel we need a new song, perhaps what we really need is to fall down and worship the Lord Who is the Lamb upon the throne, surrendering our hearts and our lives afresh to Him! Then, open your heart and sing," she wrote.
On Tuesday, she wrote on Facebook that it is worth following Jesus despite how much life tries to pull believers away.
"Is it worth it to get up on Sunday morning, go to Sunday school and church, when you were out late Saturday night, and you're tired? Is it worth it every morning to get up 30 minutes earlier than your schedule requires in order to pray and read your Bible when you really want to sleep to the last minute?" she asked, among a host of other questions.
At the end she replied "Yes! YES! YES!," because "Jesus is worth it!"