Billy Graham Answers: What Does the Bible Say About Comforting Those Who Grieve?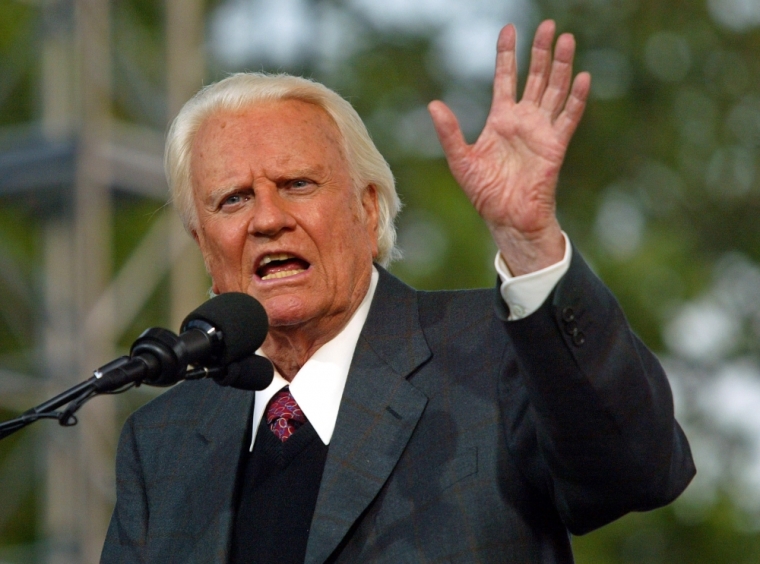 Picking up the pieces after the death of a spouse or a loved one can be a difficult process, and an individual in mourning may be overlooked by friends as time passes. Renowned evangelist Billy Graham encourages those individuals to find solace in Christ, and to show continued appreciation for friendships.
In his syndicated advice column published by the Kansas City Star on Sunday, Graham responds to an individual who recently lost a spouse and feels neglected by friends. Graham reminds readers that Scripture calls for Believers to "carry each other's burdens" (Galatians 6:2). If an individual forgets, however, to remember their friend's heartache and pain, or forgets to pay a visit, or forgets to call, or to pray for their friend — God never forgets their grief.
God knows the heart and He sees its empty, hurting places, says Graham. He will be the balm to heal its brokenness. He has promised to be there, and even when sadness or loneliness become overwhelming, He will be a comfort.
The evangelist implores non-believers to ask Christ to come into their lives because He will be a rock of salvation, citing Matthew 28:20: "I am with you always, to the very end of the age."
Graham encourages individuals who are in pain to befriend someone else who might also be grieving or hurting. "All around you are people who are lonely or fearful or facing uncertainty; ask God to help you be a friend to them. They need you, and you need them."
Last week, in a Q&A posted on the Billy Graham Evangelistic Association website, Graham stressed the importance of gathering with others, and said that spiritual food can be found in Christ's Word, the Bible, prayer, and fellowship with other believers.
The BGEA founder reminds those who mourn to not forget their friends. Although individuals may feel forgotten in their grief, they should still show appreciation for the kindness of friends, and let them know the value of them.
"Remember: they may never have experienced the loss of a loved one and may not realize how deeply grief affects us."
Graham reminds readers of Christ's promise in Matthew 5:4, "Blessed are those who mourn, for they will be comforted."