Billy Graham Tells Believers: Whatever You Fear, Turn It Over to God
Fear Flees in the Light of God's Love
Billy Graham Tells Believers: Whatever You Fear, Turn It Over to God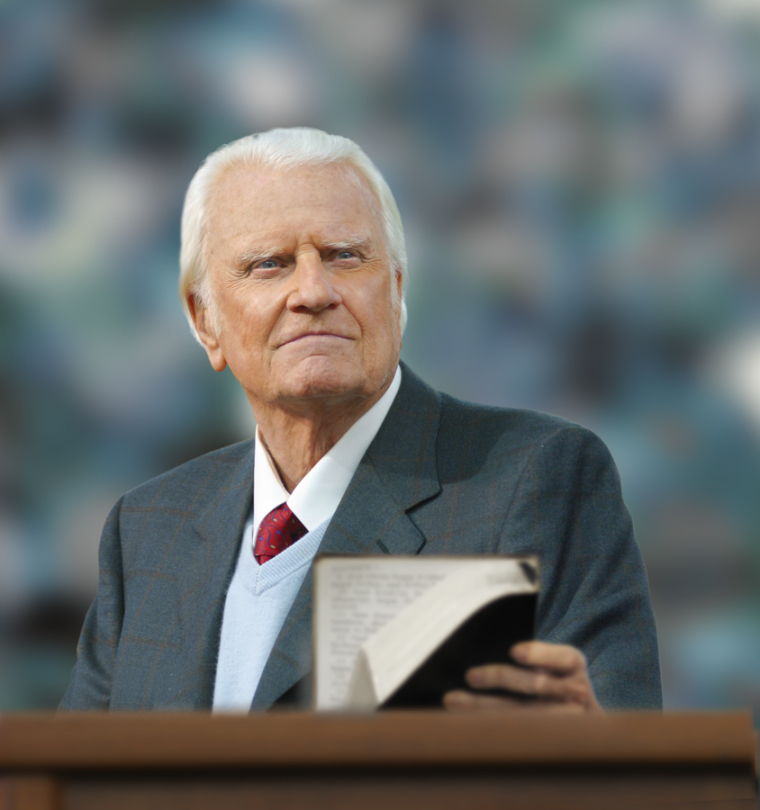 Christians must ask God for help in confronting their fears, the Rev. Billy Graham advises, suggesting that Christians stop wallowing in their fears and turn them over to God.
On the Billy Graham Evangelistic Association's website, the religious leader was asked: "I have a friend who worries all the time about her health. If even the smallest thing goes wrong, she's convinced it must be something serious and she runs to her doctor. I've urged her not to worry so much, but it doesn't do any good. How can I help her?"
Graham responded that while it's important to take care of your physical well-being, it's also important not to let health issues control your life.
"We also shouldn't be overly absorbed with our bodies, or let them control us (instead of us controlling them)," Graham said, adding that often times, health concerns have a "deeper, spiritual dimension" to them.
"Let me put it this way: What is it she really fears? Is it disability? Is it pain and suffering? Is it a fear of losing control and having to depend on others to help her? Or is it even a fear of death?" the preacher questioned.
"Whatever her fears, encourage her to face them — and then turn them over to God. God loves her, and when we know Christ and have put our faith and trust in Him, we know He'll never abandon us. If she has never done so, urge her to commit her life to Christ today. Remember: Fear flees in the light of God's love," Graham added.
Graham has spoken on the topic of fear and anxiety before. When asked how to deal with crippling feelings of fear in a 2004 post on the BGEA website, the minister said God's wish is to see all of his children set free from their emotional and mental burdens.
"The very reason Jesus Christ came to Earth was to offer Himself in sacrifice for our sin so that we might be reconciled to God and experience His kindness and mercy as His dearly loved children. It is His desire that you be completely set free from fears, torment, and oppression so that you might experience His abundant life, (John 10:10)," the evangelical leader wrote.
Graham added in a 2014 post that "God doesn't want us to be prisoners of our fears."
While some fears are certainly legitimate, including anxieties over poisonous snakes, drunk drivers, and "sins that have a grip on our lives, because we know they'll destroy us," others are unfounded.
"But some fears aren't legitimate — that is, they have no basis in fact," the religious leader said.
"The key is to learn to trust God, no matter what our fears are. And we can trust Him, because He loves us, and He is greater than anything we'll ever face. Furthermore, when we know Christ, we know He is with us every moment of the day, and that should give us comfort," Graham concluded.