Billy Graham Group Offers Electoral Guide Contrasting Clinton, Trump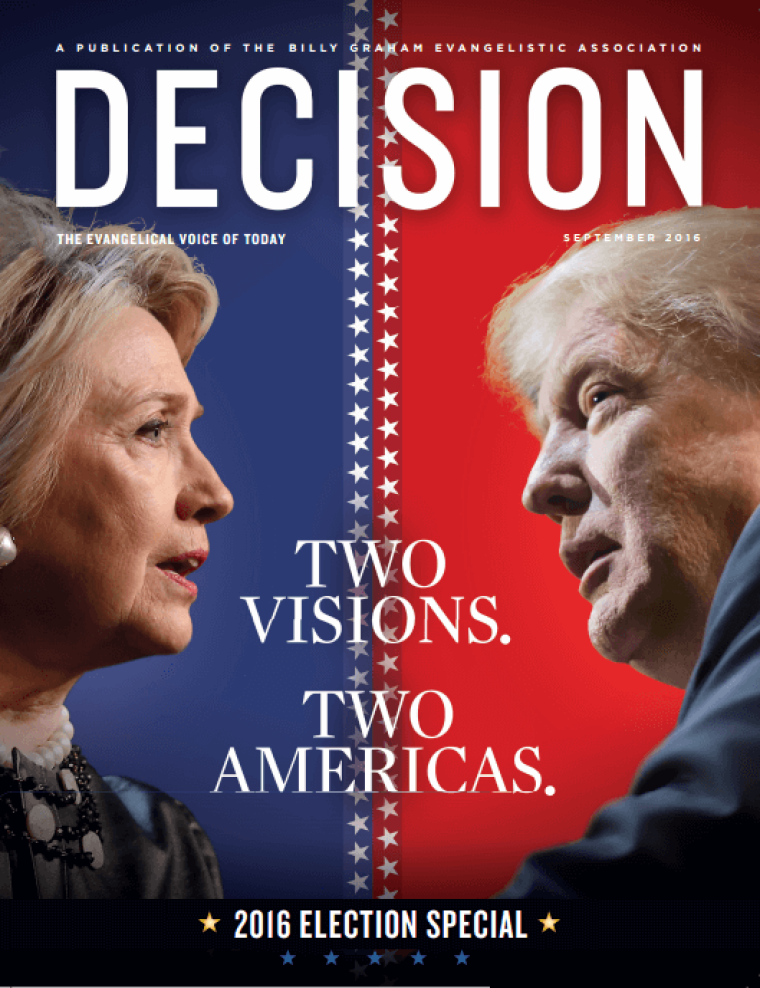 The Billy Graham Evangelistic Association publication Decision magazine will release a special election 2016 edition for September contrasting the two presidential platforms for Hillary Clinton and Donald Trump.
In a Facebook message posted Friday to his official page, the Reverend Franklin Graham described the special edition as something "that can help as you pray about how to vote."
"The September presidential election guide examines the major issues facing our nation, where the candidates stand, and what God's Word says," wrote Graham.
"It looks at the candidates' stances on important issues including religious liberty, abortion and the Supreme Court. We also cover both the Republican and Democratic platforms on marriage, terrorism, and more."
Mark DeMoss, BGEA spokesman, told The Christian Post that Decision Magazine has released similar politics-centered editions in past election years.
"The magazine is published to present 'hard-hitting stories about the world around us from an evangelical perspective'," explained DeMoss.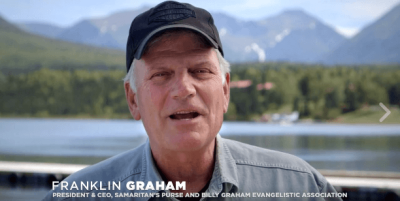 "Certainly, national elections are major stories about the world around us and the magazine desires to present information to help readers make informed decisions from an evangelical perspective."
The election edition comes as Graham continues to oversee the "Decision America Tour", an endeavor begun earlier this year that involves holding prayer rallies in the capitals of all fifty states in advance of the presidential election.
Begun in Des Moines, Iowa, in April of last year, Graham stated that "Decision America" was meant to encourage Christians to vote on biblical principles.
"I want to challenge Christians to boldly live out their faith and to pray for our nation and its leaders. I want to encourage Christians to get out and vote, and to cast their ballots for candidates who uphold biblical principles," stated Graham.
"I want to strongly urge Christians to run for public office at every level — local, state, and federal. We will not be endorsing any political candidates, but I will be proclaiming the truth of God's Gospel in every state."
Since then, many of his tour stops have involved thousands of attendees gathering for prayer and to hear him preach. Earlier this month, approximately 1,500 people came out to Augusta, Maine for that capital's event.
"Evangelist Franklin Graham held a prayer rally Tuesday in Augusta's Capitol Park, drawing an estimated 1,500 people," reported centralmaine.com.
"The tour schedule calls for Graham to visit Vermont on Wednesday and New York on Thursday before the tour continues next week in Boston, Providence and Hartford."
When asked by CP if these efforts were drawing attention from advancing the gospel, DeMoss replied that this was not the case at all.
"Franklin Graham has devoted the entire year to conducting prayer rallies in all 50 state capitals, urging Christians to pray for America, for our sins, for our leaders; and to be involved in the political process by voting for candidates who represent and will live out biblical principles, and even to consider running for office," said DeMoss.
"We believe this issue is consistent with that message, and that the gospel is what should propel believers to be involved in every aspect of the society in which they live."
You can request of free copy of Decision magazine's special election issue here at the BGEA website.