Billy Graham Funeral Plans, Public Viewing Dates Released; Evangelist to Be Buried Next to His Wife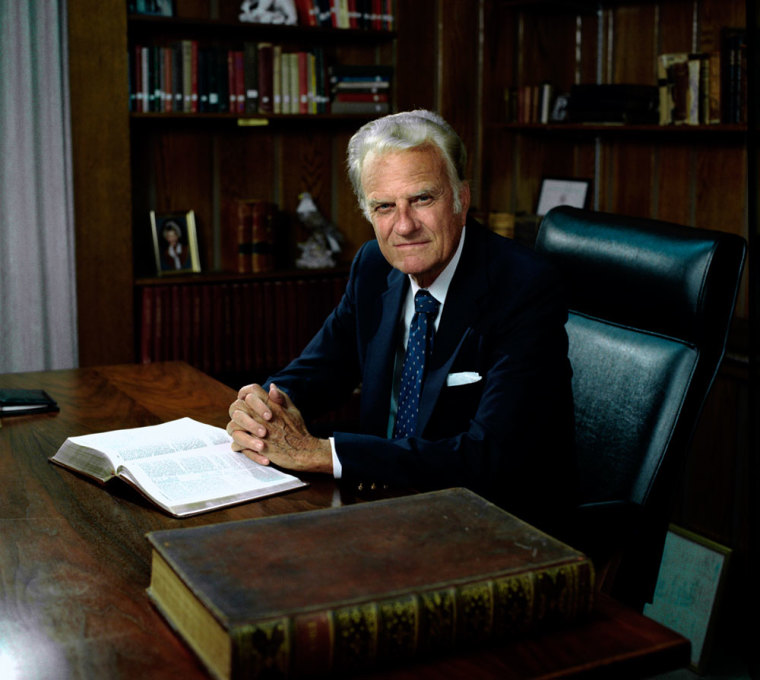 A private funeral for the Rev. Billy Graham will be held on Friday, March 2 in Charlotte, North Carolina, according to details released by the Billy Graham Evangelistic Association.
In advance of the funeral, Graham will lie in repose in a closed casket Feb. 26–27 at the grounds of the Billy Graham Library, with visiting hours being between 8 a.m. and 10 p.m.
"There will be no on-site public parking during this period of lie in repose. All public parking will be accommodated at the Operation Christmas Child Processing Center located at 7100 Forest Point Blvd., a few miles from the Billy Graham Library and at the Charlotte Business Valet, Lot 2 at 5613 Wilkinson Blvd," explained the BGEA.
"Complimentary public shuttle buses will run continually from these lots to and from the Graham Family Homeplace. The last shuttle will depart the parking lot 30 minutes before the public lie in repose closes."
The funeral service itself will take place in a tent as a tribute to his famous 1949 Los Angeles crusades that first propelled him to the national spotlight. His son, the Rev. Franklin Graham, will give the eulogy.
On Wednesday morning, Billy Graham died in his sleep. The famous evangelist was about nine months shy of his 100th birthday.
Graham spent decades in the public eye, preaching to an estimated 215 million people over the course of about 400 crusades held in over 180 countries.
News of his passing immediately garnered an outpouring of tributes and condolences on social media from a diverse array of people.
"Today, the most influential evangelist in modern history @BillyGraham stepped into the corridors of eternity," posted the Rev. Samuel Rodriguez, president of the National Hispanic Christian Leadership Conference. "He preached the Gospel, lived with integrity and changed the world. Thank you for the example. My condolences to the family."
Presidents from both major political parties also offered their condolences, with fellow evangelical Jimmy Carter stating that Graham "shaped the spiritual lives of tens of millions of people worldwide."
"Broad-minded, forgiving, and humble in his treatment of others, he exemplified the life of Jesus Christ by constantly reaching out for opportunities to serve," said Carter, as quoted by The Atlanta Journal-Constitution.
"He had an enormous influence on my own spiritual life, and I was pleased to count Reverend Graham among my advisors and friends."