Billy Graham 'Just Can't Wait' to Get to Heaven, Says Michael W. Smith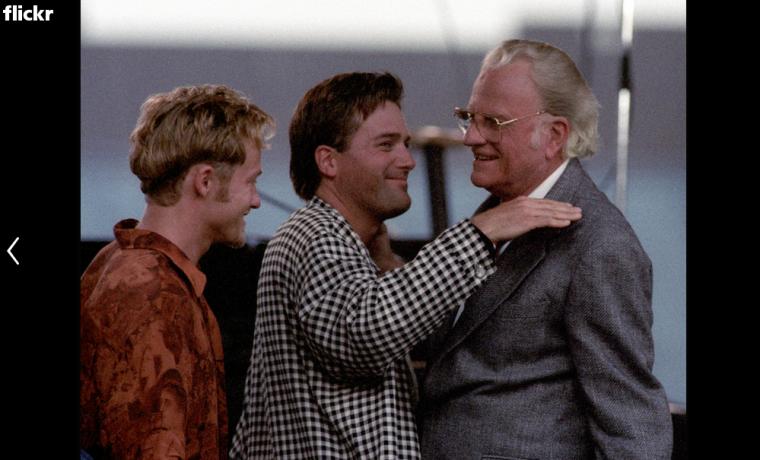 ST. LOUIS, Mo., -- Although his mind remains alert and he tries to be as active as he can in the work of the Billy Graham Evangelistic Association (BGEA), iconic Christian evangelist, Billy Graham, 94, "just can't wait" to get to heaven according to his friend, musician Michael W. Smith.
"I try every three, four or five months to visit with Billy and he always says I wish I made friends with more younger people, because all my friends have gone to heaven," said Smith during a presentation of the second portion of the My Hope America with Billy Graham project at the International Christian Retail Show being held in St. Louis, Mo., on Tuesday.
For the first time on June 11, 1994, Billy Graham collaborated with Smith and singer Toby Mac on a Youth Night in Cleveland, Ohio. The event attracted about 85,000 people at the Cleveland Stadium on the shores of Lake Erie. Both men have remained good friends.
"And so it's an honor to be his friend. And every time I go, we chat about family obviously, and kids but every time we go he talks about heaven. And just goes on about the whole thing about 'I just can't wait' and I'm going, 'wait man, hang on, not so fast.' But literally every time he talks about heaven. He honestly cannot wait to go," explained the popular contemporary Christian musician.
And on that note, Smith who is leading the production of a music album reflecting themes from Graham's highly anticipated book The Reason For My Hope, announced that he had penned a song from his conversations with Graham called "Take Me Home."
"When we were putting together this project, obviously based around My Hope and around certain topics on chapters of the book, … I wanted to write a song that was appropriate, that was centered around my conversations with him, by his desperate desire to get out of here," he said before sharing the song.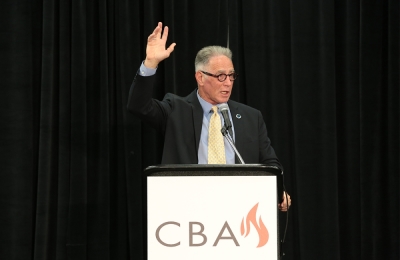 Ken Barun, senior vice-president at BGEA acknowledged that while Graham's health is failing, Graham remains in "full-time prayer" for the $10 million My Hope project and continues to be alert.
"Today he is filming with our crew," said Barun in a follow-up interview with The Christian Post after Smith's heartfelt revelation.
My Hope America with Billy Graham is a grassroots attempt to spread the Gospel of Jesus Christ across America. The project is working with nationwide media, local pastors and Christians across the country to get people to open up their homes and share the Gospel of Jesus with friends, family and neighbors by featuring a "new and powerful message from Billy Graham, dynamic music, and testimonies," according to the BGEA.
Some 15,000 churches have already signed on to the project so far and they are expecting to add even more.