Billy Graham: Just Like Jesus, One Day We Will Have New, Ageless Bodies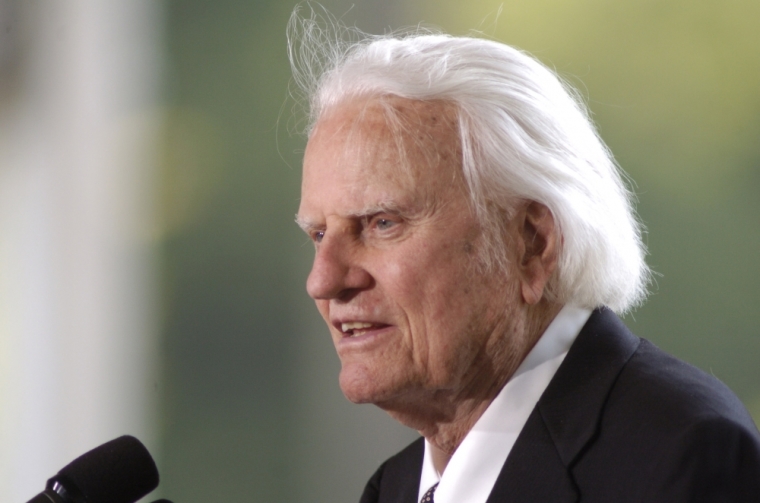 Just as Jesus rose from the dead into a new, ageless body, so we, too, will one day have new bodies through Christ, the Rev. Billy Graham says.
In a recent "My Answers" post for the Billy Graham Evangelistic Association, the prominent religious leader wrote that Jesus will never grow old and die after being crucified on the cross and resurrected, and in a similar way, one day Christians will also be awarded new, ageless bodies when they die and join God in eternity.
When Jesus was raised from the dead, "God gave Him a new body that would never age or die," Graham explains, adding that this new body is proof that Jesus has conquered death.
This truth about Jesus is especially important to Christians because "God has promised that someday we, too, will have new bodies — bodies that will be like Christ's body after His resurrection."
As evidence of this, Graham cites 1 Corinthians 15:42 which reads: "The body that is sown [in the grave] is perishable; it is raised imperishable."
The Baptist minister concludes his message by calling on Christians to fully turn their lives over to God today so they will some day be with Jesus in eternity.
"Do you know — absolutely know — that someday you will go to be with Christ, and when you do, you will be like Him? You can know, by putting your faith and trust in Him alone for your salvation. Open your heart and life to Him today. He died so that you and I might live with Him forever," the evangelical leader says.
Although we will one day be given new bodies when we enter eternity, this does not mean that we should neglect our earthly bodies, Graham wrote in a January post for the BGEA.
The evangelical leader says in the post that God wants us to respect our bodies, citing 1 Corinthians 6:19-20 which clearly states that our bodies, like all other worldly gifts and possessions, are from God.
"You are not your own. … Therefore honor God with your bodies," the evangelical leader writes.
"After all, God gave our bodies to us, and He wants us to take care of them and avoid anything that might bring them harm. Many of the laws that God gave to the ancient Israelites in the Old Testament were meant to help them stay healthy and avoid sickness. Jesus devoted much of His ministry to healing the sick and restoring them to health," The minister continues.
Graham goes on to say that many people avoid regular health checkups out of fear that something might be wrong.
"Why do you avoid seeing your doctor? Only you can say, of course — but I suspect the reason can be put in one word: fear. …. But if your house were on fire, you wouldn't stand around waiting for it to burn down; you'd call the fire department," Graham explains, encouraging all Christians to maintain their health.