Billy Graham Remembered by Close Family: 7 Reactions Reveal Surprises, Passion, Question for World
7. Will Graham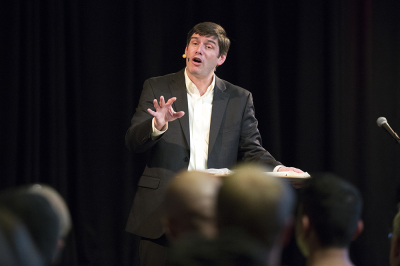 William Franklin Graham Jr., grandson of Billy Graham and son of Franklin Graham, said in a statement to The Christian Post:
"My grandfather once said, 'One day you'll hear that Billy Graham has died. Don't you believe it. On that day I'll be more alive than ever before! I've just changed addresses.' My friends, today my grandfather moved from the land of the dead to the land of the living."
Will Graham said that "we mourn that he is no longer with us physically here on Earth, but we don't grieve as those who have no hope."
"My grandfather invested his entire life in sharing the promise of eternity through Jesus Christ, and today he had the opportunity to realize that hope himself, kneeling before his Savior and hearing the words, 'Well done, good and faithful servant.' My family appreciates your prayers now and in the days ahead," he told CP.