Billy Graham: Show God You Are Grateful for Your Second Chance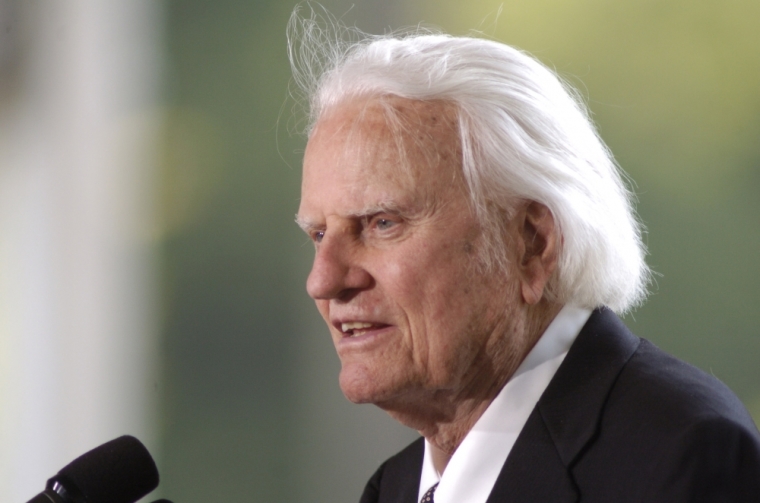 When Christians are given a second chance at life, they need to show God they are grateful for the opportunity, the Rev. Billy Graham wrote in a blog post this week.
The 97-year-old Baptist minister made his comments while responding to a question posted to "My Answers" on the Billy Graham Evangelistic Association's website, writing that there's a reason God has chosen to give you a second chance: so you may turn yourself around and follow Him.
"Why do you insist on staying on the wrong road in life? God has given you an opportunity to go down a different road; why refuse Him?" Graham asks.
There are several reasons why God may have chosen to spare your life, the evangelical leader continues.
"God spared your life first of all because He loves you, and He doesn't want you to go on living a self-centered, self-indulgent life that will never bring you lasting peace. Instead He wants you to come to know Him as your friend, and find His plan for your life," the evangelical preacher explains.
Another reason God may have spared your life is to give you more time on earth to prepare for eternity.
"Just as you're separated from God now, so you'll be separated from Him forever. But God — because He loves you — has provided the way for you to be forgiven and saved. That way is Jesus Christ, who gave His life for your salvation," the Baptist minister says.
Graham concludes his post by encouraging those at a life crossroads to choose the path that leads them to Christ.
The evangelical leader has spoken on the topic of "second chances" before, writing in October 2010 that God is always open to a relationship with us, no matter how far we've strayed.
"No matter how far we've wandered from Him or how much we've messed up our lives, He still loves us and wants to help us get our feet on the right path," Graham explains.
The key to turning back onto the right path is humility - realizing you cannot go through life alone and need God's help.
"The key is to realize that we can't do this ourselves. We need God's help — and He is ready to give it to us. Begin by confessing your sins to God and asking Christ to come into your life as your Savior and Lord. Then ask Him to help you make right decisions, and to live the way He wants you to live," the evangelical leader encourages.
The reason God allows us so many "second chances" is through His "inexhaustible mercy," Graham added in a February 2015 post, saying that no matter what injustices you may commit, God will always offer you His mercy if you truly ask for forgiveness.
"God's mercy is inexhaustible, and far greater than all our sins," Graham explains in the post, referencing 1 John 1:9 which reads: "If we confess our sins, he is faithful and just and will forgive us our sins and purify us from all unrighteousness."