Billy Graham's Longtime Music Director Cliff Barrows Dies at 93, Was 'Like a Brother' to Icon
Cliff Barrows, the longtime music director for Billy Graham's crusades and a close friend of the evangelical icon who helped found the Billy Graham Evangelistic Association, died after a brief illness on Tuesday. He was 93.
Barrows' death was announced in a release from the BGEA Tuesday night.
"Cliff Barrows was the voice behind my father for 60 years, emceeing the platform for his crusades and 'The Hour of Decision' radio program," Franklin Graham said in a statement.
"Not only was he one of my father's closest friends, but he was a friend to all of us on the team and in the family. Growing up, and until the day of his death, I called him Uncle Cliff. He was very much a part of our family.
"My father has said: 'The remarkable contribution Cliff has made to my ministry cannot be measured in human terms. I love him like a brother.' His counsel and suggestions were invaluable. He was a great friend and will be missed by all of us. Our thoughts and prayers are with his wife Ann and the entire Barrows family."
Barrows, who died at the Carolinas Medical Center in Pineville, North Carolina, met Graham in 1945 while he was on his honeymoon. The duo would go on to form the first team of what was to later become the BGEA. He also traveled the world with Graham since the first Crusade in Grand Rapids, Michigan in 1947.
"Cliff Barrows was one of the closest friends my wife, Ruth, and I ever had. Along with his wife, Billie, and Grady Wilson and George Beverly Shea, our original team was just like a family as we traveled and worked together," Billy Graham said in statement on the death of his friend.
"Cliff and I were together more than 60 years and in all that time we never had an argument. We had a few disagreements, but I can't even remember those. It's been a wonderful fellowship in our whole organization. There wouldn't be a Billy Graham Evangelistic Association in the way it is today without him. He was used of the Lord more than anyone else to keep us together with his strength, energy, devotion and love for the Lord," he continued, praising his friend as "an example ... of what a Christian ought to be."
A public funeral service for Barrows will be held at Calvary Church in Charlotte at 10:30 a.m. on Nov. 22, according to The Charlotte Observer. Barrows will then be buried in a private ceremony on the grounds of Charlotte's Billy Graham Library, where his voice provides narration for tourists visiting the library located on the Graham family homeplace.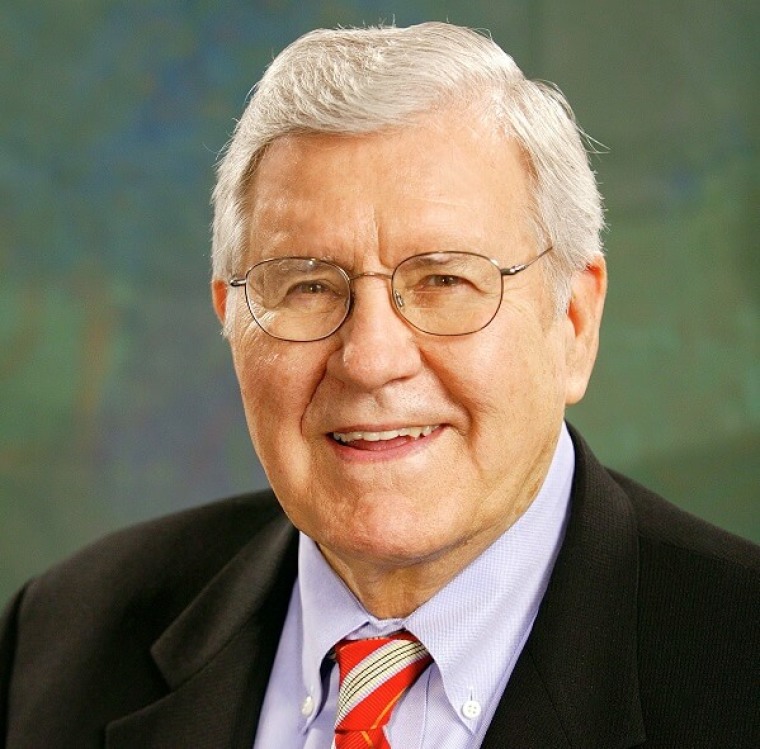 Billy Graham is not expected to attend Barrows' memorial service, Ken Barun, chief of staff at the BGEA, told the Observer. Franklin Graham said recently that his father's mind is clear, but he can't see and doesn't say much, speaking mostly in "sentences of one word."
Barrows is the fifth member of the original BGEA team to pass on. His first wife, Billie Barrows, the crusades' one-time pianist, and George Beverly Shea are also buried on the library grounds. Billy Graham who is now 98, will also be buried there, next to his late wife, at the end of a cross-shaped walkway in the Prayer Garden. Ruth Bell Graham died in 2007, at 87 said the Observer.
The Observer noted that from the start of the association, Billy Graham and his team were concerned with integrity, a concern that led them to agree to the "Modesto Manifesto," named for Modesto, California, near Barrows' hometown.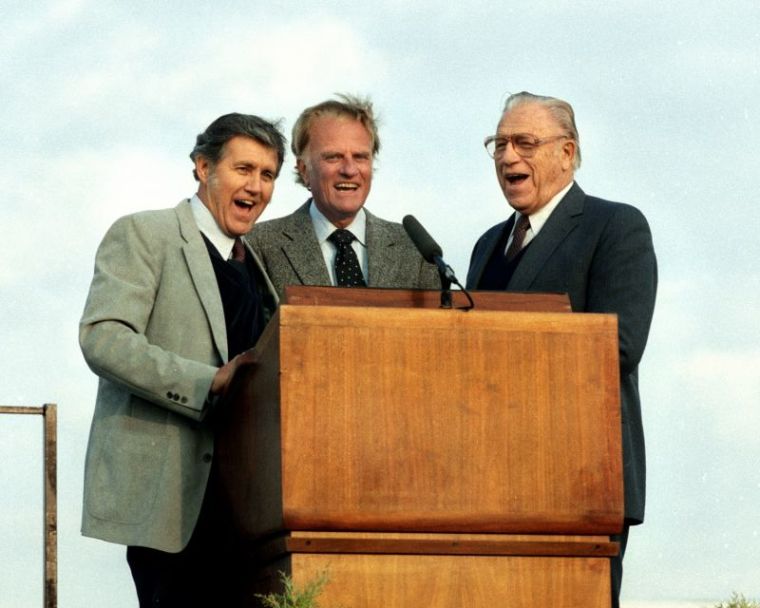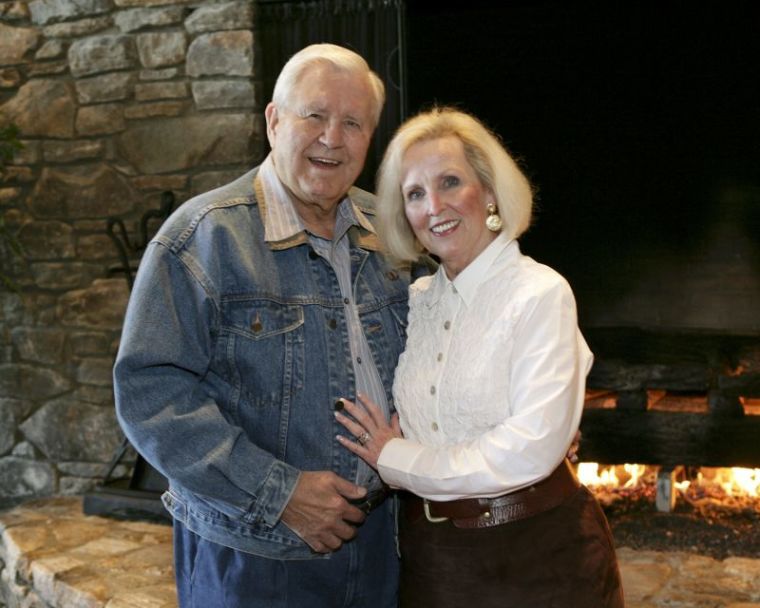 Graham brought the group — Barrows, Shea and another associate, Grady Wilson — together in a hotel room in Modesto in 1948 and they listed the ways evangelists had been tripped up. Lust, greed and power had been the downfall of many a traveling preacher they agreed.
With that in mind, the men agreed to avoid situations that would put them alone with women other than their wives. On the road, they roomed near each other and asked God for help. They did not promote free-will offerings at the crusades as a part of their approach to handling money.
Barrows, said the Observer, was the youngest member of the original team, which did its last crusade in 2005 in New York. At Shea's memorial service in 2013, Barrows told mourners that he and Billy Graham had talked about the Old Guard fading away.
"I said, 'Bill, we've lost the third member of our trio, and you and I don't sound too good together,' " Barrows said to laughter. "(But) we'll soon be in heaven with him."
"I got a knee replacement. I don't hear out of (one) ear. I don't see. I've got macular degeneration. I can't read a thing. I can see periphery. I can't see features. I can get around in the house if I'm careful. But I need my hand on (his second wife Ann's) shoulder. And when it gets dark, she leads me," he added.