Bishop Eddie Long's Successor Announced
Bishop Eddie Long's Successor Announced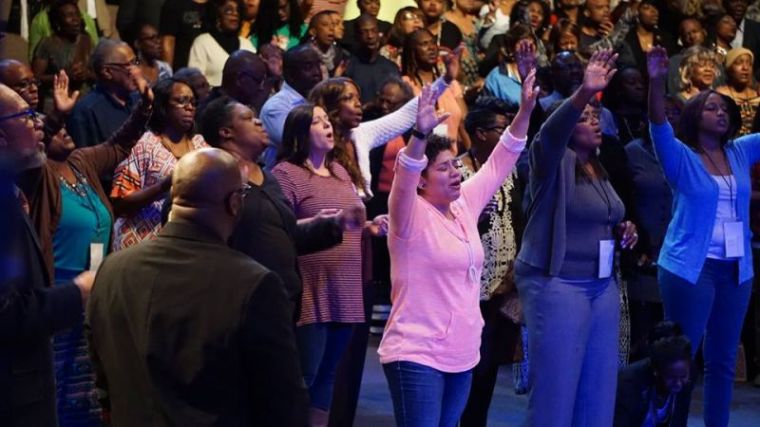 About a fortnight after Bishop Eddie Long lost his battle with cancer at the age of 63, New Birth Missionary Baptist Church announced that Stephen A. Davis will take over as the church's pastor.
"While we have lost a great leader in Bishop Long, he would want us to move on, move forward," his wife Vanessa Long said at the church in Lithuania, Georgia, on Sunday.
Long, who died Jan. 15, had a succession plan back in November 2013, and even documented who he wanted to succeed him, she noted, calling Davis a son to Bishop Long. Davis was approved by the board of directors.
Davis was senior pastor, president and board chairman of New Birth Birmingham in Alabama. "My wife, Darlene and I, are blessed beyond measure and thoroughly thrilled to serve New Birth Lithonia, building on the foundation that Bishop Long established for this amazing ministry," the new pastor said, according to 11ALive.com.
Davis' "installation is effective immediately," the church announced.
A native of Birmingham, Alabama, Davis graduated from Pinson Valley High School, according to the church's website. He also completed Seminary and Church Growth Courses through the International Pentecostal Holiness Association located in Montgomery, Alabama. He obtained his Masters and Ph.D. in Theology through the accredited and international New Birth Bible Institute.
In 2010, Bishop Long was accused of coercion by four male members of his congregation, who filed separate civil lawsuits which were eventually settled. The victims said Long approached them in their early teens, told them they were his spiritual sons and offered them money, cars and trips to exotic locations. Their relationships with Bishop Long turned sexual.
New Birth, which once boasted some 25,000 members took a huge hit on its rolls after Bishop Long settled the lawsuits.
Long revealed in his June 2016 book, The Untold Story: The Story of Adversity, Pain & Resilience, that his church lost more than half its members after the allegations broke and membership had dropped to between 8,000 and 10,000.
In the book, Long warned Christian leaders about falling into the celebrity trap.
"There were literally days that I would come to my office and find myself overwhelmed by the stack of invitations to speak at churches and events all over the country and various parts of the world. At first, the travel and amenities were humbling. After a while, however, it became addicting and I fell into the 'Christian celebrity' trap," he confessed.
"It is this trap that began to shape my way of being and causing concern as I look at this generation of Christians," he said. "Our current church culture can unintentionally feed a celebrity mindset. If a minister isn't careful, he or she can quickly be drawn into it. The celebrity mindset is created by overexposure to people, but underexposure to God, and it occurs subtly."