Bishop T.D Jakes Celebrates Birth of New Granddaughter, Ella, to Daughter Sarah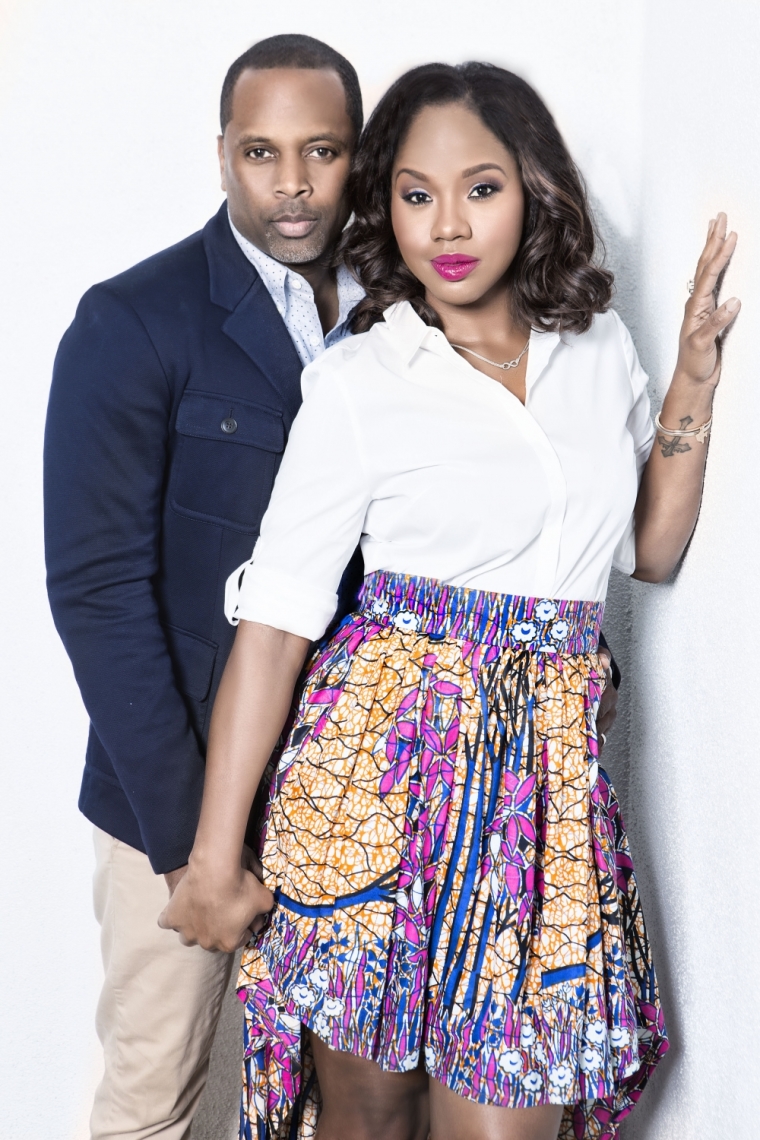 After revealing that she was experiencing some apprehension about having a third child, a first with her newlywed husband Pastor Touré Roberts, Sarah Jakes Roberts announced that she gave birth to a baby girl on Wednesday.
Jakes has been transparent about her pregnancy journey since last summer and has shared the emotions she has experienced in the process of carrying her third child. The motivational speaker, author and daughter of The Potter's House Senior Pastor Bishop T.D. Jakes, shared the first picture of her newborn daughter last week with the Instagram caption, "And then our love took its first breath."
Her husband, the senior pastor of One Church International in Los Angeles, California, introduced their new bundle of joy to the world on Instagram.
"Thank you all so much for your prayers and the love shown to @sarahjakesroberts and I from the moment we announced our expectancy," he wrote on behalf of The Roberts family. "Thank God, this weekend, we experienced a healthy and gracious delivery and we couldn't be more thrilled to welcome our little girl. We pray peace, health and blessings to each of you and your families!"
Bishop Jakes commented on Roberts' post, letting the world know how overjoyed his wife and the baby's grandmother, Serita Jakes, was.
"You know our @seritajakes jaws are swollen from smiling," he wrote.
The first lady of The Potter's House in Dallas, Texas, followed her husband's post by re-posting the image, writing: "Our precious grandbaby!"
While the exact date of the girl's birthday has yet to be announced, her grandfather told the world her name on Thursday when he brought the newborn an oversized Teddy Bear.
"So I thought I'd get something for Ella, my new grand baby!! So I thought a big cuddly teddy bear would be PERFECT," he wrote. "I know what you're thinking! He's a little big right now, but she'll grow into him!"
Bishop Jakes' other daughter, Cora Jakes Coleman, also took to Instagram to let the world know about her excitement over the new arrival to the Roberts family.
"So excited to be able to share my beautiful niece to the world," she wrote on Instagram. "Ella may your days be filled with peace joy and laughter!! You are loved and cherished!!"
The Roberts married in November 2014 in what has become a second marriage for each of them.
Sarah initially brought her two children into the union with Touré's three children from a previous relationship. Earlier this year, Sarah wrote about her past failed relationships giving her anxiety about having another child.
"After a couple of heartbreaks and life as a single mother I swore I'd never have any more children. I almost let the possibility of being broken again keep me from experiencing restoration," she wrote in a personal Instagram message. "I had to realize that love and faith must dwell in the same heart. Greater than hope, faith is rooted in confirmation and a word from God."
Jakes Roberts previously told Essence magazine about her feelings of excitement concerning her child.
"For Touré and I, having a child together is the organic overflow of the love that we have been so blessed to share. When I initially found out that I was pregnant, I was overwhelmed with surprise, excitement, and joy," she told Essence last year. "Each of our children offer a special flavor to the blend that is our family. While we are ecstatic to know that our baby will represent a piece of each of us, we look forward to the unique individuality and impact our new addition is sure to bring to our family."