Bishop T.D. Jakes Says His New Talk Show Is Open to People of All Belief Systems and Backgrounds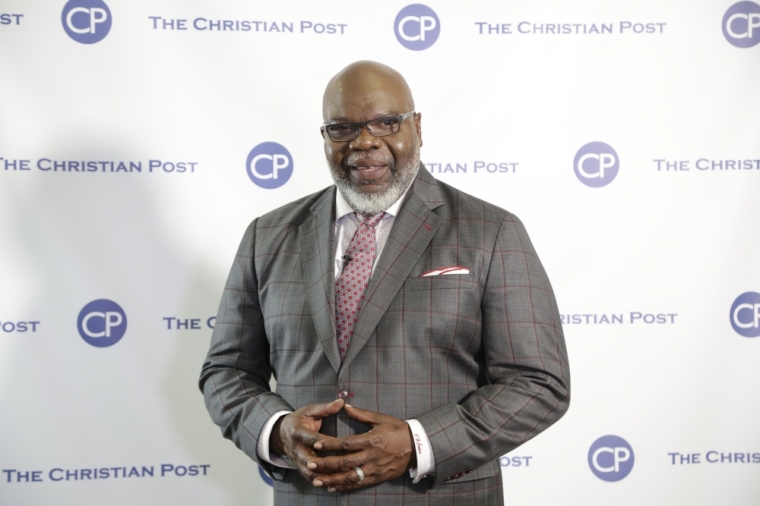 Megachurch pastor Bishop T.D. Jakes has said his new TV show, which debuts on Monday, is not specifically faith-based, but will instead be open to people whatever their belief system or background.
"It is not a faith-based show," Jakes told 11Alive. "I have a vehicle through which I can express that. But I cannot deny that when I sit down at the table, all of my faith sits down with me. All of my fatherhood sits down with me. All of my ethnicity sits down with me. I can only give what I am."
The Potter's House church pastor added: "What I want the 'T.D. Jakes Show' to be is that, wherever you are, whatever your belief systems, whatever your background is, there's a place for you."
The pastor has been a regular guest on talk shows hosted by some of the most well-known names in America, such as Oprah Winfrey and Dr. Phil, but is now ready to add his own fresh perspective on daytime TV.
Back in July, Jakes said in a statement shared with The Christian Post that the hour-long series "provides a great platform to expand conversations, to be encouraging, positive, uplifting and help people work through tight places in their lives."
Earlier this week Jakes clarified remarks he made during an interview with HuffPost Live, and insisted that he does not endorse same-sex marriage.
When some sites suggested Jakes was both "evolved and evolving" on gay rights issues, the megachurch pastor took to Facebook and told supporters:
"Do not take everything you read online or hear repeated as truth. When asked about the 'black church' and its role in ministering to gay people, I briefly mentioned (we were running out of time) the word 'evolved and evolving' regarding my approach over the 39 years of my ministry to gay people who choose to come to our services," Jakes said.
"I simply meant that my method is evolving — not my message. I was SHOCKED to read that this was manipulated in a subsequent article to say I endorsed same sex [sic] marriage! My position on the subject has been steadfast and rooted in scripture [sic]."
The "T.D. Jakes Show," which is being co-produced by 11Alive's parent company TEGNA, is set to air for a limited time in the cities of Atlanta, Dallas, Cleveland and Minneapolis.