Bishop T.D. Jakes Tells Braxton Sisters to Go Back to Gospel Roots on 'Braxton Family Values;' Sisters Respond by Singing the Lord's Prayer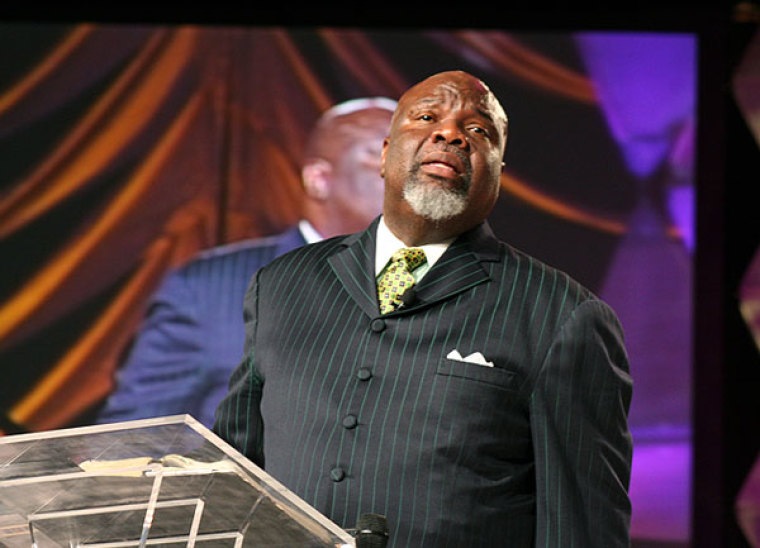 Bishop T.D. Jakes returned to the hit WE tv reality series "Braxton Family Values" on Thursday and urged the Braxton sisters to go back to their gospel music roots while spiritually counseling the family through recent trials. The women responded with a beautiful acappella rendition of the Lord's Prayer.
"I want you to come back to your roots," said Jakes to Tamar, Toni, Trina, Towanda and Traci "Braxton Family Values." "God gave you a voice! Sing! Sing something for me. Just take me back home for a minute."
The sisters heeded Jakes' words and stood together to harmonize the Lord's Prayer.
After the quick worship session, witnessed by Jakes and the Braxton parents, Michael Braxton Sr. and Evelyn, Trina reflected on how music brings her and her sisters together.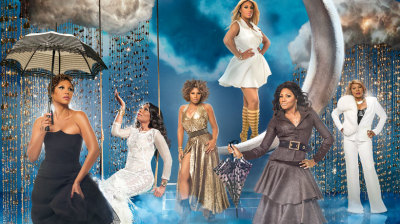 "I think it was really smart of Bishop Jakes to ask us all to go back to our roots and sing. Especially because when we get together and we sing, and we sing for real, our sisterhood just seems to automatically mesh together again once we're together and singing," said Trina on Thursday's episode of "Braxton Family Values."
The performance brought their mother to tears and elicited an inspirational response from Jakes.
"That's what families do," said Jakes to the Braxton sisters. "We can laugh and love, and lift each other up. That's how we survive. You can't stop doing that. I don't care who did what. You're still family."
The Braxtons come from a strong Christian background growing up with preacher parents. Tamar described what it was like being raised in that type of household during an interview with Flaunt magazine in 2013.
"Both of my parents at one time were pastors of their own churches and I learned a lot from that," she said. "But not until I was an adult did I understand it and know it for myself."
Tamar's sister, multi-platinum recording artist Toni, spoke to The Christian Post in 2013 about being raised by a father who also serves as a pastor.
"When your dad is a preacher you're involved in everything. It's how I got my roots. ... Most entertainers come from church, African-Americans singing in the choir," said Braxton to CP. "You practice every day. You've got your pulpit, it was your stage. You've got your congregation, that was your audience.
"You'll get an 'Amen' or 'Alright' or 'Sing.' You're going to get something to cheer you along," she added. "Somebody is going to tell you can't lead that song that you wanted to lead, but they'll still encourage you to at least see what you've got out there. I love that about church."
In early 2014, the Braxton sisters agreed to record and release a Gospel album together. Toni signed a contract created by her sisters at the time to ensure the album's creation.
Towanda followed the contract signing by tweeting "Who's ready for a Braxton family gospel album?"
And Tamar spoke about the importance of recording the album with her sisters during a 2014 episode of "Braxton Family Values."
"I feel like me and my sisters need this, where we put all of our talents together and work together in harmony," Tamar said.
The Braxton's Gospel album was never released.