Tamar Braxton Opens Up to Bishop T.D. Jakes About Sisters' Drama on 'Braxton Family Values' (Video)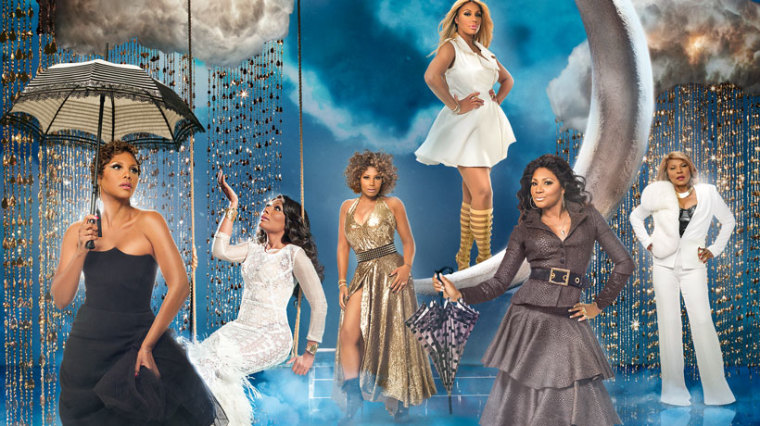 Tamar Braxton, the Christian singer and one of the five sisters who star in WE tv's "Braxton Family Values," is leaning on Bishop T.D. Jakes to help her overcome disagreements and hurt feelings within her family.
Tamar, 38, will open up to Jakes, the senior pastor of The Potter's House in Dallas, Texas, in the episode called "Divine Intervention" after getting into another heated argument with her sisters. In a one-on-one meeting with Jakes, Tamar tells him that she believes 85 to 90 percent of the issues with her sisters are career related.
"It's very difficult, because I'm alone. I don't have the support from my siblings and I really want that," Tamar tells Jakes on the show. " It's just very difficult to feel ostracized, and to feel when wonderful things happen you can't share it with your family."
Jakes gives Tamar a piece of advice about enjoying her career, regardless of the praise or criticism she receives.
"Since you've waited all your life to have this moment, isn't it important that you enjoy that moment without the nagging gnawing inner voice of criticism that says, 'this moment is tainted because somebody I love didn't clap for me,'"Jakes questions the singer. "You cannot deny yourself of what you have worked hard to get and how God has blessed you, especially if you're sure in your heart that you've been fair."
When Tamar, her mother, Evelyn, and sisters, Toni, Towanda, Traci and Trina gather for a group session with Jakes, she opens up about feeling that she has completely lost her family.
"I miss you all terribly and I love you all, more than anything," an emotional Tamar tells her sisters. "I have my dreams and all of my aspirations, but if somebody told me the price for all of that was to give up my family I would have said 'that's OK.'"
Watch exclusive clips of Tamar speaking with her sisters and Jakes below. "Braxton Family Values" airs at 9 p.m. ET Thursdays on WE tv.