Black Churches Are Showing Unprecedented Support for 'Black Panther' Movie, Here's Why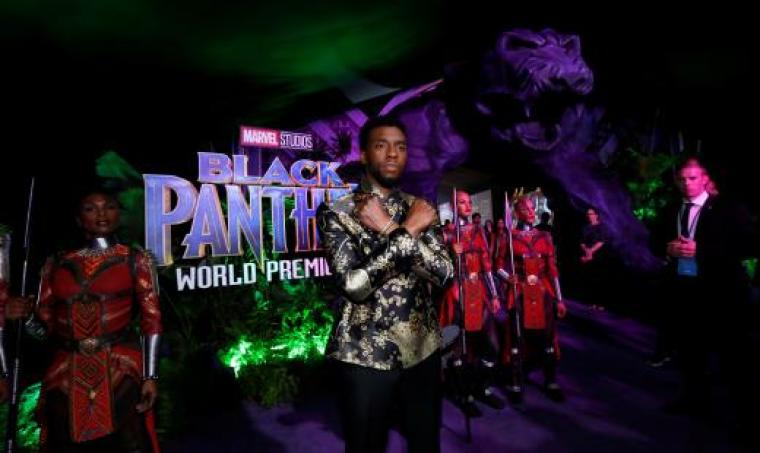 The blockbuster film "Black Panther" isn't a Christian movie but many churches have either hosted screenings or are buying tickets in bulk for youth to see it, and gospel music veteran Kirk Franklin explains why.
Franklin, who heads the Fo Yo Soul Recordings Christian music label, was invited by Walmart and Disney to host a screening of "Black Panther" in Dallas, Texas, earlier this week. The movie centers around the fictional African nation of Wakanda and its king, T'Challa, who also serves as the "Black Panther."
With a majority black cast and representation that isn't often portrayed in big budget films, Franklin believes the Marvel superhero movie represents hope for a community of people.
"People have always wanted to have something they can identify with [and] this represents hope. It reflects something bigger," Franklin said at a Dallas screening, according to NBC-DFW. "I just want them to be able to see a snapshot of themselves. When you can see yourself doing supernatural things, then you are able to take that power and believe that you have a supernatural ability as well."
CP reached out to Franklin for additional comment and will update this piece when his response is received.
A number of people in the Christian community have been coming together to buy tickets in droves in support of the film. The Rev. Kyev Tatum, president of the Tarrant County chapter of the Southern Christian Leadership Conference, will be taking a group of students to see the film with the help of donations from the Regional Women's Chamber of North Texas.
Tatum explained why kids seeing people who look like them doing positive things on the big screen is important.
"There are only three things that a troubled kid needs: significance, responsibility and privilege. If you place those three things into their lives as you are trying to grow them, they are going to begin to feel good about themselves. Self-image is very important when you always see yourself casted in a negative light," Tatum told NBC-DFW. "You're either rejected, a suspect or a subject. You tend to begin to have internalized racial inferiority."
Pastor Joe Baker with Refuge Nation Church in Newport News, Virginia, also teamed up with local organizations and churches — the Virginia Unity Project, four different local Boys Clubs, Heritage High School, An Achievable Dream and Freedom Life Church — to purchase 500 movie tickets for inner-city youth ages 11–18. In a GoFundMe page created by Refuge Nation Church to raise money for the event, the importance of self-identity is mentioned.
"We believe the virtuous representation can improve how these students view themselves, and serve to broaden and enhance how the students perceive their future," the refuge states.
Latrice Caligone, youth director at First Baptist Church North Tulsa in Oklahoma, explained why she wants the youth in her ministry to see the movie, which will be the first film without overt Christian themes supported by the church in this way.
"I want them to see people who have had success and who have made it to the big screen, so to speak," she said in a Tulsa World report. "I hope it will give them something to aspire to."
"Black Panther" starring Christian actors Chadwick Boseman, Angela Bassett and Sope Aluko is now showing in theaters nationwide.