'The Walking Dead' Actors Pray for Stuntman Who Died on Set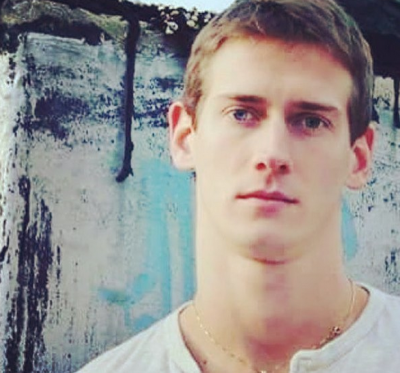 "The Walking Dead" stuntman who tragically fell to his death last week is receiving an outpouring of prayers from the cast of the hit AMC show.
John Bernecker, the 33-year-old stuntman, fell over 20 feet from a balcony onto concrete in a fatal accident that took place on-set just outside of Atlanta, Georgia, last Wednesday.
The cast of "The Walking Dead" decided to pay their respects for Bernecker on social media and many of them called for prayer. Daniel Newman, the actor who plays Daniel on "The Walking Dead," took to Twitter to send prayers to Bernecker and his family after news of the incident broke.
"HUGE Prayers for our #WalkingDead stuntman John Bernecker & Family now," he wrote.
Sabrina Gennarino, the actress who plays Tamiel on "The Walking Dead," offered prayers for Bernecker's loved ones.
"Sending peace, strength, love and prayers to the loved ones of #JohnBernecker," Gennarino tweeted. "May his light live on in you #nola #TWDFamily."
Ann Mahoney, "The Walking Dead" actress who plays Olivia on the show, called for people to pray for Bernecker's loved ones.
"Much sadness about #nola actor #JohnBernecker today," she tweeted. "Sending peace to his family. Pray for them please."
Outside of the show, other entertainment industry professionals who have worked with Bernecker mourned his passing on social media. Kellan Lutz, the actor from films like "Twilight" and "The Legend of Hercules," tweeted about how blessed he was to have previously worked with Bernecker.
"#JohnBernecker was one of the best most talented stuntmen I have ever been blessed to work with," Lutz wrote. "Praying for his family and loved ones!"
Bernecker served as actor Bailey Chase's stunt double on the television series "24: Legacy."
Chase, who plays Thomas Locke on the show, spoke about the enthusiasm Bernecker brought to the show.
"John Bernecker was my double on @24fox he brought great enthusiasm and was beyond professional. I miss you bud," Chase tweeted. "Prayers to your family #RIP."
Scott M. Gimple, the showrunner for "The Walking Dead," released a statement about the entire production staff mourning the loss of their team member.
"Our production is heartbroken by the tragic loss of John Bernecker. John's work on 'The Walking Dead' and dozens of other movies and shows will continue to entertain and excite audiences for generations," he said. "We are grateful for his contributions, and all of us send our condolences, love, and prayers to John's family and friends."
Bernecker is more than just a stuntman but a stunt choreographer whose work will be featured in the upcoming Marvel film, "Black Panther," according to his IMDb page.