Black Democrats more likely to say person must believe in God to be moral: Pew report
Black Democrats more likely to oppose gay marriage than white Democrats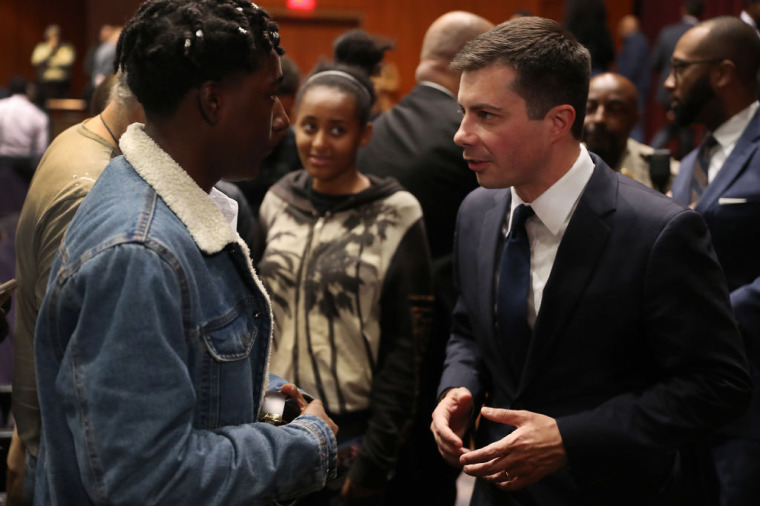 African Americans who identify as Democrats or lean Democrat in their political views are far less likely than white Democrats to say a person does not need to believe in God to be moral, according to a Pew survey. 
A report released by the Pew Research Center on Tuesday found that while 89 percent of white Democrats said belief in God was not necessary to "have good values," only 44 percent of black Democrats responded the same.
The report also found that far fewer black Democrats view the legalization of same-sex marriage in a positive light than Caucasian Democrats.
While 88 percent of white Democrats considered the national legalization of same-sex marriage to have been a "good thing" for society, only 52 percent of black Democrats agreed.
"Black Democrats have long been more likely than white Democrats to describe themselves as Christian and to attend religious services more frequently," Pew noted. 
"There are significant, though less pronounced, racial differences in Democrats' attitudes about other issues, including the environment and business profits. And while majorities of black and white Democrats say the country has not gone far enough in giving blacks equal rights with whites, black Democrats are more likely to express this view (81 percent versus 65 percent)."
The Pew report drew from a survey conducted Sept. 3-15 that featured a nationally representative panel of 9,895 respondents with a margin of error of plus or minus 1.5 percentage points.
Earlier this month, Joe Grabowski, a spokesman for the conservative National Organization for Marriage, told The Christian Post in an interview that "various data show that black Americans, especially the black church in America, have traditionally aligned with the value of marriage as between a man and a woman and traditional values about the sexes."
As recently as 2012, Grabowski added, black voters voted overwhelmingly in North Carolina for a constitutional amendment to define marriage as the union of a man and a woman.
Last month, Paul A. Djupe, political science professor at Denison University, published a report analyzing various groups' sentiments toward homosexuals.
At issue was whether Democratic presidential hopeful Pete Buttigieg was being rejected by black members of the party due to him being in a same-sex marriage.
Drawing from data that he collected with Anand Sokhey and Amanda Friesen through Qualtrics Panels in 2016, Djupe found that black Democrats typically held less favorable opinions of homosexuals than white and Hispanic Democrats, though more favorable than Asian Democrats.
The survey Djupe used asked respondents who identified as Democrat, independent, or Republican to gauge how warm or cool they felt toward a group on a scale of 1 to 100.
"Black Democrat scores are 12 points lower than the scores from white Democrats. Black Democrats are also indistinguishable from black independents, though both express more warmth than black Republicans, who show the least warmth toward gay and lesbian Americans of any group in this analysis," Djupe wrote.
Djupe also found that African Americans held warmer feelings toward Christian fundamentalists, with black Democrats scoring around 60 points and black Republicans a little over 60 points.
"… the simplest explanation is that blacks are more religious than other Americans — they attend church at higher rates and identify with some kind of religious group at higher rates than other racial groups (in these and other data)," Djupe added.